Top stories this week:
UK: Stonehenge protesters take a stand against tunnel plans
UK: Pagans 'disappointed but not surprised' about losing Stonehenge court fight
Liberia: School expels 6-year-old on suspicion that she's a 'witch'
Read more below…
*=Registration may be required.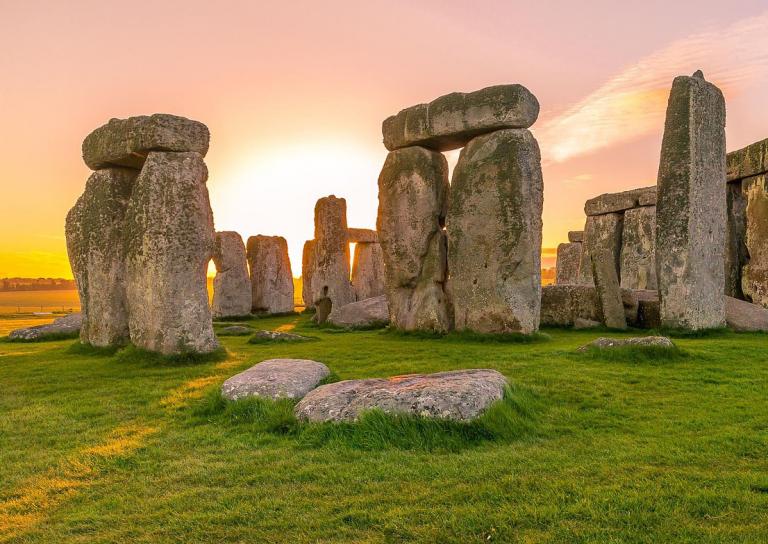 Spring Equinox coverage
End-of-pandemic hopes rise, just in time for pagan holiday Ostara
Religion News Service
Ostara is one of eight sabbats, or holidays, in the Wheel of the Year, the pagan spiritual calendar…
When is the Spring Equinox 2021? Date of the vernal equinox, and meaning behind it
iNews
Early civilisations found the spring equinox to be a reliable way to keep track of the seasons, with cultures today paying tribute as their ancestors used to…
Spring Equinox 2021: Six strange traditions associated with changing of the seasons
The Mirror
Here are six strange traditions from around the world…
The spring equinox and the descent of the serpent
The Winchester Sun
Aztec lore tells that the Feathered Serpent God Quetzalcoatl created the cosmos, then the sun, and then creatures of all sorts…
Pagan News
UK: Pagans 'disappointed but not surprised' about losing Stonehenge court fight
Swindon Advertiser
Pagans who took their fight to worship at Stonehenge to the High Court said they were disappointed by the judges' decision to dismiss their appeal…
Pagans expect some digital rituals to survive the pandemic
Religion News Service
Creating effective, deeply natural rituals for use over a digital format has required thought and energy, the Rev. Tiffany Andes, another chaplain with Circle Sanctuary, said…
St. Patrick's Day, in the perspective of the 'snakes'
Golden Gate Xpress
Though the secular, commercialized version of the holiday is what's most commonly celebrated in the U.S., it stems from the Catholic feast day for the eponymous figurehead who's responsible for bringing Christianity to Ireland all the way back in the Fifth century. It's also a day that some pagans — specifically Celtic pagans — don't necessarily embrace…
US: 'Motown Witch' brings ancestral wisdom to Detroit's west side with metaphysical supply
Model D
If you walk in and smell incense, herbs, and candles, you're in the right place. This is especially true at Motown Witch, a metaphysical supply store that recently opened in a beautiful open space at 16844 Schaefer Hwy. on Detroit's west side…
Miraculous moment at a pagan festival: Alexey Vasilyev's best photograph
The Guardian
Each solstice we have a holiday called Ysyakh. It's a pagan festival, an important part of our national identity and a moment when we become an organic whole…
Shinto News
Japan's cherry blossom economic boost to take 70%-plus hit due to pandemic: estimate
The Mainichi
This year's nationwide economic boost from Japan's annual cherry blossom viewing tradition will be down about 75% from 2018 due to the coronavirus pandemic, according to an estimate released by a Kansai University academic on March 18…
Sakura season officially declared in Tokyo, earliest start to hanami on record
SoraNews24
Cherry blossoms begin to bloom in the capital earlier than anyone predicted…
Japan's religious institutions get innovative as pandemic hurts their ability to attract offerings
The Japan Times*
In Japan, where there are more temples and shrines than convenience stores, the situation is financially straining Buddhist and Shinto institutions that rely on donations from parishioners…
Izumi Kato's haunting humanoids turn heads in New York
Celine
Mirroring the belief in animism as it stems from Shinto tradition, Kato's paintings and sculptures appear almost as vessels that serve to house spirits from another world…
Other News
UK: Stonehenge protesters take a stand against tunnel plans
Salisbury Journal
Extinction Rebellion activists protested against plans for the Stonehenge tunnel at the World Heritage Site on Sunday (March 21)…
Italy: Fendi funds restoration of Temple of Venus and Roma
Wanted In Rome
The Temple of Venus and Roma, located in the Roman Forum opposite the Colosseum, is currently undergoing a major restoration sponsored by luxury fashion house Fendi…
UK: Stonehenge is set to be Europe's most sought-after UK attraction post-Covid
Wiltshire Times
Wiltshire's historic Neolithic site at Stonehenge appears to be top of most people's bucket list of attractions to visit following the end of the Covid pandemic lockdown…
'Witch Hunts' Past & Present
Liberia: School expels 6-year-old on suspicion that she's a 'witch'
All Africa
A six-year-old girl has been expelled from the Tyneceploh Education Foundation accused of being a 'witch'…
India: One hacked to death after suspecting of 'practising witchcraft' in North Garo Hills
Sentinel Assam
A villager in North Garo Hills (NGH) district hacked his neighbour to death after suspecting him of 'practising witchcraft'.
Zimbabwe: Man bashes own mother over 'witchcraft' allegations
iHarare
A Mutare man landed himself in trouble with the law after he allegedly assaulted his own mother accusing her of 'witchcraft'…
UK: Trust will not rename 'witch persecutor' flat
The Times*
The National Trust for Scotland has refused to rename a room immortalising a minister accused of persecuting "witches" despite lobbying from historians and campaigners…
UK: Historian claims blanket pardon for Scotland's witches a "dishonest gesture"
The Scotsman*
Dr Peter Maxwell-Stuart of St Andrews University made the remarks as a parliamentary petition for the pardon of those convicted of witchcraft in Scotland between the 16th and 18th Century gathers support…