Top stories of the week in Paganism and Shinto:
US: Las Vegas Pagan nurse may be fired for vaccination stance
US: Westerly man accuses corrections officials of violating his right to 'Viking haircut'
Spain: Catalan streets may be named after persecuted witches
Read more below…
*=Registration may be required.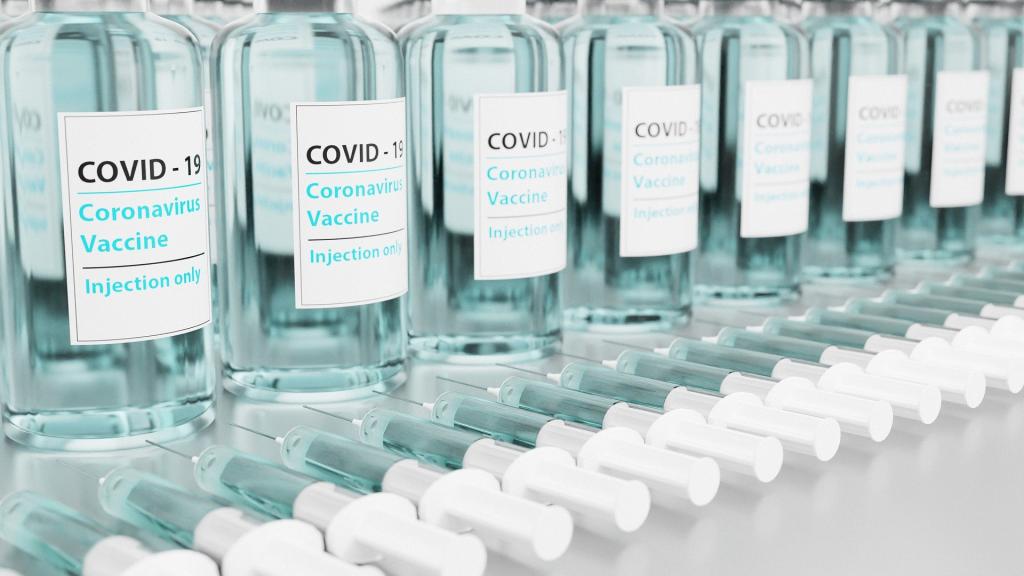 Pagan News
US: Las Vegas Pagan nurse may be fired for vaccination stance
Las Vegas Review Journal
Kidd, who has worked at UMC for 18 years and now faces possible termination from her job, practices Paganism…
US: Westerly man accuses RI corrections officials of violating his right to 'Viking haircut'
The Providence Journal
A Westerly man being held at the Adult Correctional Institutions is accusing corrections officials of violating his rights to religious freedom by repeatedly disciplining him for wearing a 'pagan hairstyle'…
Omicron is taking a toll on pagans, who depend on conferences for community
Religion News Service
Pagans are a decentralized community, comprising largely independent, small temples, covens and kindreds, with many people operating as solitary practitioners, without even a common doctrine to bring them together…
How modern witches are enchanting TikTok
The Conversation
Even before religious gatherings were forced to go virtual, one community in particular, contemporary pagans, were online — performing virtual rituals or discussing theology on chat forums…
Double, double toil and TikTok: meet the modern witches
The Times*
There's not a broomstick in sight in the new online covens, writes Katie Gatens…
Inside the eerie rise of Witchtok as TikTokers share spells to hex cheating exes and promote the occult to millions
The Sun
Fans of WitchTok, which is the name of a group on the app, are into witchcraft and all that it entails – magic, spells, manifestations and other related activity associated with witches…
UK: Magical classes for apprentice witches are on the way in Hartlepool
Hartlepool Mail
Spellbinding classes are on the way for children at a Hartlepool shop – where "apprentice witches" can learn all the fun of crystal healing…
Canada: Witches receive a warm welcome to Prince George with their new business
My Prince George Now
The Coven House is a new business that opened in downtown Prince George on December 17th, and Co-owner Emmajade Berry said the community has been very welcoming…
How work on Yoruba goddess earned me UK's Ingram Prize – Anietie Ekanem
Vanguard
Anietie Ekanem is a 24-year-old Oxford graduate. Last year, during his two-month residency in Cyprus, Ekanem produced a video work titled: Yemaya o Yemoja, which earned him the prestigious UK Ingram Prize…
Kenyan Hippie: Why I became a modern pagan
The Standard
Born and raised in a Christian family, Wakenya converted to Islam after completing her undergraduate studies at Daystar University. A year later she took a 360-degree turn to paganism…
Shinto News
Nothing this week!
Other News
Greece to step up Parthenon marbles pressure amid signs tide is turning
The Guardian
Greece has vowed to intensify its campaign for the reunification of the Parthenon sculptures amid "optimistic" signs that British public opinion has shifted markedly in favour of returning the prized "Elgin" marbles to Athens…
Was there really a Turkish harem on the Acropolis of Athens?
The Independent
There might be more Greek myth than fact to the idea the Turks used the Acropolis as a harem, writes Janric van Rookhuijzen…
'If people want Stonehenge to be a UFO landing site, that's fine'
The Telegraph*
Thought we'd never know who built that giant stone circle? Think again – as a new British Museum show transports us into their world…
US: Lawsuit forces California department of education to remove Aztec chants from ethnic studies curriculum
California Globe
The California Department of Education (CDE) agreed to drop two religious chants from its ethnic studies model curriculum (ESMC) during the weekend after parents, the Californians for Equal Rights Foundation, and the Thomas More Society threatened to sue them over breaking state and federal constitution religious provisions…
Best movies inspired by Celtic mythology to watch
Film Daily
Celtic mythology is very rich and features a lot of exciting characters and stories, so if you are a descendant of Celts or an admirer of Celtic mythology, here's a list of Celtic-inspired movies that you might enjoy watching (or rewatching)…
'Witch Hunts' Past & Present
Spain: Catalan streets may be named after persecuted witches
The Times*
Women who were condemned as 'witches' and tortured to death in the 17th century could soon be recognised as victims of "misogynist persecution" if a resolution is passed by the Catalan parliament…
Two years of advocacy against 'witch' persecution in Africa
Modern Ghana
Campaign against witch-hunting in the region had too many missing links. Advocacy for Alleged Witches was founded to supply these links, and yes to try and right the wrongs of witch-hunting in Africa…
India: Tortured as 'witch' now a voice against the social evil
The New Indian Express
The Garima Project has identified hundreds of women and aims to eradicate the evil by 2023, reports Mukesh Ranjan…
India: Elderly person accused of witchcraft in Sonitpur beaten by locals
Northeast Now
An elderly person was brutally beaten by locals of Aujuli Rangagora in Sonitpur district on Friday night accusing him of being a "witch"…
India: Odisha man gets life term for killing 'witch'
The Print
A court in Odisha's Mayurbhanj district on Tuesday sentenced a 32-year-old man to life imprisonment for killing a woman on the suspicion of being a 'witch' eight years ago…
The Wiltshire witch trial of 80-year-old 'cunning woman' Anne Bodenham
WiltshireLive
The persecution of witches in England peaked during the mid-17th century, when hundreds of women and several men were executed for allegedly practising sorcery…