I dreamed a really wonderful dream last night. I went to a Hindu store that had a public shrine. I dropped a couple of dollars in the plate and dropped pinches of incense on the smoldering coals. It felt so wonderful and natural that I should happen on a public shrine like that. Later, in a completely unrelated dream segment, I dreamed a friend of mine was an Elvis-esque rock star. (Now thanks to reading Christopher Knowles' new book I'm trying to decide if my friend is Apollo-like.)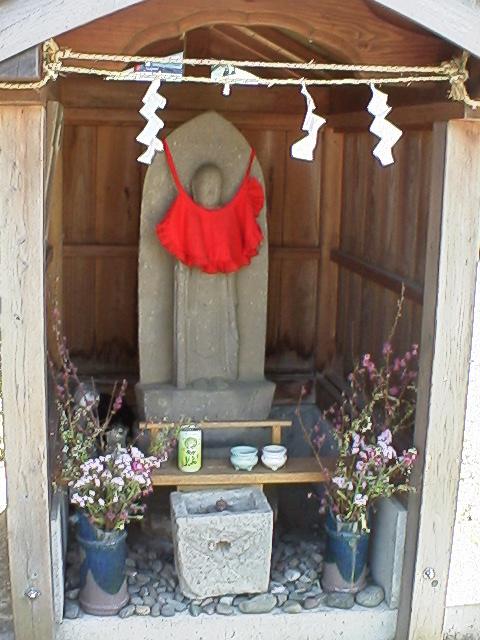 Having a truly satisfying dream is a magical thing. You wake refreshed, inspired and invigorated. Sometimes dreams are just your subconscious yammering on or even a weird bit of food that cranks your imagination into overdrive. Ebenezer Scrooge was certain that was the case when he told Marley "there's more of gravy than of grave about you." Sometimes dreams are really messages from the Gods.
While my rock star friend may simply just be because I like early rock and believe my friend simply rocks as a person, I think the dream of the shrine was divine inspiration. When we think about public Pagan projects we tend to think big: community centers, festivals, interfaith outreach. Maybe it's easier to start smaller.
Think of how much it would mean  for people to create small public shrines outside their businesses or in their neighborhoods. You drop some coins in a box to help with upkeep, drop a few pinches of incense on the charcoal and say a quick prayer. Think about having something like that on your commute, on your lunch break or as you do your shopping and run your errands.
I know there are issues involved with creating anything public. I'm not suggesting we go install shrines with statues and candles by the sidewalk in front of our homes or businesses. I'm not suggesting we lobby for shrines on public property. It's just in my dream it was such a wonderful surprise to find a sacred Pagan place to pray and make an offering where I didn't expect it.