Here's a suggestion for a free online course for teens while at home during the coronavirus lockdown.
It is called The Truth About Drugs and is based on the films and booklets created by Foundation for a Drug-Free World.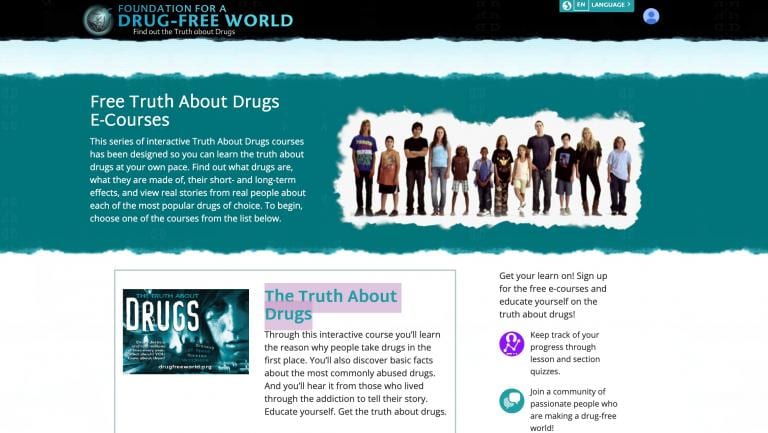 This series of interactive Truth About Drugs courses is designed so each person can learn the truth about drugs at their own pace. The course covers what drugs are, what they are made of, their short- and long-term effects, and real stories from real people about each of the most popular drugs of choice.
Here is some feedback on the program:
"This organization is great! It is very informative and provides the truth about drugs. It enlightens and educates adults and children alike. I participate along with my children to share with others what we know is truth to help others."
"This is one of the few and very detailed programs that actually gets young people thinking and acting. I am an educator in the city of New York and I have seen the incredibly large benefits that this program has in our young people."
"Several months ago I sent out an extension course to a friend's son, who was serving 6 mos in the Dutchess Cty. Jail for a misdemeanor. He completed that course. When he came home I questioned him on the course and I was told every inmate in the facility wanted to do this."