With so many still under "stay-at-home" regulations, Scientology Daily Connect makes it easier than ever to keep in touch.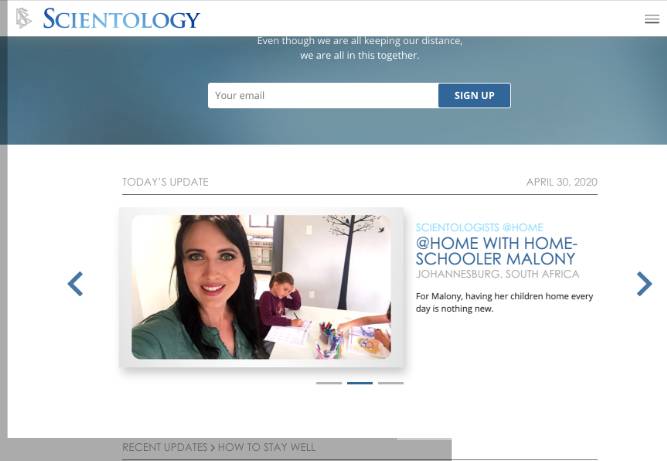 The Scientology Network has created a new feature called "Scientologists @ home." This is a series of short vignettes filmed by Scientologists in their homes, showing what each is doing in their own unique way—including at-home tips about the LRH technology they are putting to use to stay happy and on top of their game.
For example, what do you do if you are the owner of MrJims.Pizza and you're stuck at home? Make pizza of course!
Mr. Jim is also reading Dianetics: The Modern Science of Mental Health and you can watch his video and he'll tell you all about it!
Then there's the selfie filmed by the lovely lady featured above, Malony from Johannesburg, South Africa. For this homeschool mom, having her children home every day is nothing new. While she's teaching them their homeschool lessons, she's learning lessons on keeping them engaged, interested and contributing to the family, using The Scientology Handbook chapter on raising Children.
There's also the Jive Aces. Bringing their motto #TheShowMustGoOn into play, the band is swinging via live stream and by putting the formula for communication into practice, they're raising the spirits of an international audience online.
Stay tuned for the daily updates and meanwhile, StayWell!