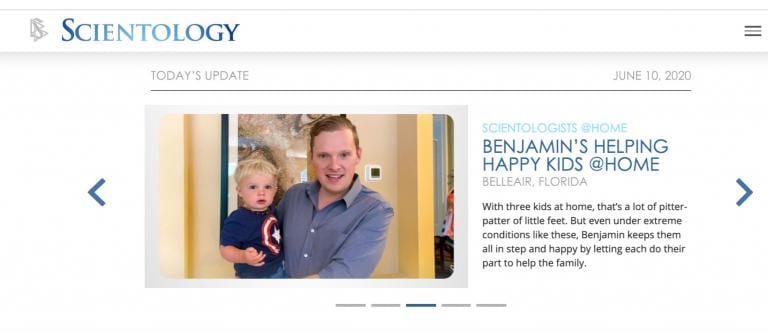 Scientologists are staying connected with DAILY CONNECT on Scientology.org. Even though we are keeping our distance, we are all in this together.
Scientologists @home showcases the many people across the globe who are staying safe, staying well, and thriving in life.
For example, meet Benjamin from Belaire, Florida. With three kids at home, that's a lot of pitter-patter of little feet. But even under extreme conditions like these, Benjamin keeps them all in step and happy by letting each do their part to help the family. He learned that parenting lesson and more from the online Children course.
Or check out Michelle. In the kitchen, she is in total control. The pastry chef, food blogger and food photographer can whip up a mouthwatering dessert anytime. But when life takes unforeseen turns, like now, she relies on the book Scientology: A New Slant on Life to help guide the way.
And then there's Annie. Taking her cue from the chapter "Safeguard and improve your environment" from The Way to Happiness, Annie writes environmentally themed children's books. She also keeps the environment clean by making natural soap at home—using everyday ingredients and a 5,000-year-old recipe.
To watch all their videos, visit the Scientology website.