"I would follow David Miscavige anywhere," says  Scientologist Lizzie Calcioli in a video on the David Miscavige website. She shares her respect and admiration for the ecclesiastical leader of the Scientology religion.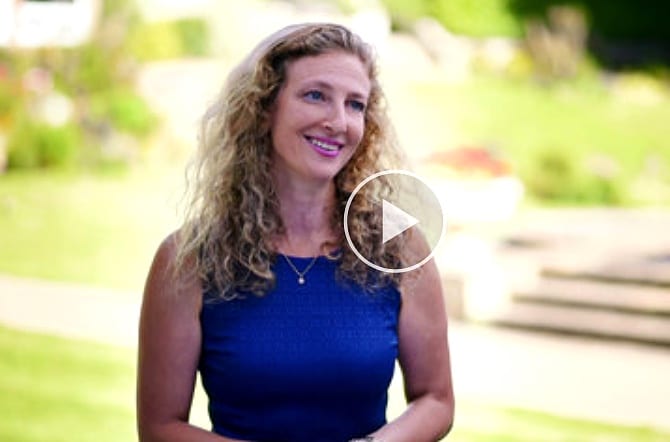 "There are a few times that I have met Mr. Miscavige, and I feel very honored to have met him," she says. "Each time, I really feel that he has all the time in the world for me. Even though I am sure he is so busy." She is always surprised that when she writes or talks to him, "he's always interested, he's always got time… despite so much that he deals with."
How Mr. Miscavige Helped Her Son and Daughter Marry in the Church
Calcioli describes how her son and daughter-in-law wanted to be married in a Church of  Scientology, but in England they couldn't do so—it wouldn't be considered a "legal wedding." When Mr. Miscavige became aware of this situation, "he personally took on an entire legal team to resolve this." It went to the Supreme Court. "And the Supreme Court filed in our favor." His helping her son and his wife achieve their dream resulted in the recognition of the Scientology religion in the UK.
When they married in the Church of Scientology of London, Mr. Miscavige sent them "the most magnificent gift of Tiffany china… and the most beautiful card."
What is Mr. David Miscavige really like?
"He is just this amazing person that you want to follow," says Calcioli. "But he's not trying to be followed. He is just doing what he thinks is the right thing for humanity. And that is just amazing.
"He encourages us all to get out and help our neighbors and help people in our local community using Scientology because he really knows that this technology can help. And all he wants is for people to use it. That's what he's doing. He's just getting out there because he wants to help people be more able and be happier in life.
"We are now a mainstream religion… We are forward-facing and we are helping people every day because he's there pushing the drive forward. I would follow him absolutely anywhere."