[Editor's Note: As part of this month's Book Club on the memoir Stripped: At the Intersection of Cancer, Culture and Christ, author Heather King offers a new reflection, 15 years after her diagnosis.]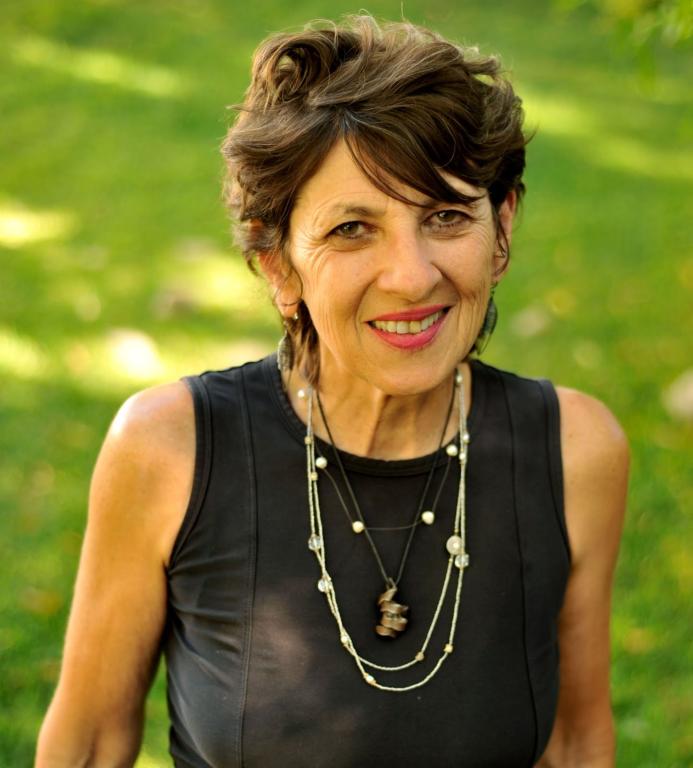 Fifteen years after the events described in my book Stripped, I'm fifteen years closer—I could be a lot closer than that!—to my own death. And I ponder the questions I raised there more deeply than ever.
Recently I heard from my old friend Ron. Ron is an editor, a writer, and a teacher who had struggled for years—though he'd managed to live an otherwise full life—with Hep-C.
Ron and I are both converts. Every so often over the years we'd run into each other outside the confessional on a Saturday afternoon at St. Francis of Assisi in the Silver Lake neighborhood of L.A..
We both had checkered pasts. We both continued to struggle. We both knew those things are true of every human being.
Ron had undergone a painful round of Interferon—and a couple of rounds of other drugs—to treat his Hep-C. I hadn't heard from him in over a year. And when he e-mailed recently, he reported that just when he'd finally tested clear, he'd gotten a call from his doctor. The doctor said, "We saw a little something on an X-ray. We want you to have some tests.
A few weeks later, Ron was diagnosed with liver cancer.
He wasn't looking for sympathy. Instead, he said he'd love to take me out to dinner and talk because he knew I'd once been diagnosed with cancer and because I'm Catholic and because he knew my being Catholic had figured heavily into my treatment decisions.
His e-mail displayed no drama, no hand-wringing. In fact, when we met for a vigil Mass and dinner at an Indian restaurant afterward, I'd never seen him so cheerful. He wanted to know how I was doing.
We caught up on some mutual acquaintances.
And then we got down to the dilemma at hand; namely, that the only "cure" for liver cancer is a transplant. That's what the medical community was offering him, urging him toward.
A transplant is expensive, messy, and painful, it turns out, with an iffy survival rate.
But way worse than any of that was, as Ron put it, "They"—meaning the medical community—"would own me."
He could never have a pet again (which would mean letting go of his beloved Talulah). He could never go out in the sun again. His immune system would be shot, permanently.
Most frightening of all, he'd lose all right to have any power of choice over his treatment. The way he understood it, the doctors could keep him alive, indefinitely, as long as they possibly could: no matter how invasive and aggressive the measures, no matter if he was clearly terminal.
"Right away," Ron continued, "they start running these psychological tests to see if you're a good candidate for blind obeisance. They want to make sure you're not the type who asks a lot of questions or deviates from the plan."
One "Informed Consent for Liver Transplant Evaluation Form I read later described the members of the team as including the Hepatologist, the Transplant Coordinator, the Transplant Surgeon, the Financial Coordinator, the Psychiatrist, the Transplant Dietician, the Transplant Pharmacist, and the Transplant Social Worker.
Ron described the Social Worker who'd been assigned to his case. Her bone-white face bore the scars from several plastic surgeries. She came out to the waiting room in what looked like a wig, glanced at a chart, and started screeching, "William? William?" When no-one answered, she looked at the chart again and started screeching Ronald? Ronald?
Ron doubled over laughing as he told the story. "The poor woman had obviously had major work on her face and looked like she hadn't been outdoors in years. This is the person they're sending to convince me to take every possible measure to cling to life: in any shape, at any cost."
The question Ron was facing evinced the central tenet of Stripped: that Catholicism, above all, is an existential choice. What Master are we going to serve: the god of power, property, security and prestige—or Christ? As the great Catholic novelist and short story writer Flannery O'Connor said, "I am a Catholic not like someone else would be a Baptist or a Methodist, but like someone else would be an atheist."
In other words, the follower of Christ hasn't shopped around for a religion the way people shop for a country club or a neighborhood or a school. The follower of Christ has staked his or her life. Either you believe that Christ is who he said he was or you don't. And if you do, you go all the way, or at least you've pledged to go all the way and you are very aware of the ways you're waffling, self-justifying, playing it safe.
That doesn't mean the choice is between medicine and Christ, which is the central tenet of Christian Science.
No, no, no. What it does mean is the freedom to think and act outside the sometimes crushing "systems"—medical, economic, legal—under which we live. What it does mean is that as followers of Christ we don't have to grasp at life because we've been fully living all along. It means we can choose to give our life and we can choose to give our death.
It means that, wonderful though their learning and wisdom may be, doctors are not God. The medical system is not God. A liver transplant that may give you a few more years, mostly filled with pain, is not God.
St. Paul boasted of his weakness not because weakness, in and of itself, is a virtue. He boasted of his weakness because to acknowledge our powerlessness, to bow before the mystery of life, to accept that we can't control every outcome, is to be in contact with reality. It's to be in right relationship with God.
Here's what I mean. At an airport recently I saw a poster of a cute kid, maybe 10 years old. He was in a Little League uniform and he had an artificial leg. The caption read, "Ryan threw cancer a curve ball."
He looked like a great kid: plucky, courageous. But if cancer took out the poor kid's leg, I'd say cancer threw Ryan a curve ball, not the other way around.
That Mayweather didn't kill Pacquiao in the latest "Fight of the Century" doesn't  mean Pacquiao threw Mayweather "a curve ball." No, Pacquiao lost. Big time. And big deal! We lose sometimes. We lose a lot, and often, in this world.
We don't want to lose. We don't set out to lose. But life, as St. Therese of Lisieux realized at about the age of ten, more or less consists in suffering and loss.
And we will go to insane lengths, which almost inevitably include way more suffering than God would otherwise impose, to avoid facing that fact.
When we do face the fact, paradoxically, we become stronger, not weaker: more willing to sacrifice, more open to beauty, more able to embrace paradox.
The night Ron and I had dinner happened to be the Memorial of St. Maximilian Kolbe, the Polish priest who offered himself up in place of a husband and father of six to starve to death in a bunker at Auschwitz.
We talked about him for a bit and then Ron said, a bit shyly, "I suppose I'm thinking a little along those lines, too."
"What do you mean?"
"Well, I'm 68. I'm not married. I don't have kids. What if a younger person, a mother or a husband or a little kid, needed the liver more than me?"
For a minute I couldn't speak. Like St Paul, Ron had stayed the course; he had—almost—finished the race.
In all his broken humanity, he intuitively understood that the battle wasn't between him and cancer. The battle is between this world and the Kingdom of God—and the question, for all of us—is which realm we are going to serve.
Here was a man with a heart, a conscience, and a soul that could never have been formed by science alone. That I had the honor of breaking bread with him is why I know that, fifteen years ago, I made the right choice, too.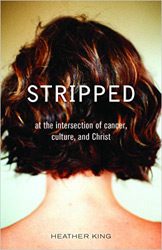 Read an excerpt from Heather King's book, Stripped, at the Patheos Book Club here.