A Better Father than Me
When I started questioning my beliefs, a very logical framework for me was parenthood. After all, God is often described as a Father and it was about that time the last of my children left the nest and I was reflecting on what it meant to be a good father. I am not perfect, but even if I am an average father, it makes sense that God should be better than me. This is what it sounded like to me:
He can't have a worse temper than me
He can't be more retributive than I am
He can't have a worse sense of justice that I do
He can't play favorites with some of his children
He must be more loving, kind, and merciful than me
Of course, one of the biggest challenges was considering the notion of Eternal Conscious Torment (hell). When I watched the move The Shack, I considered the simple question, "Which one of my children could I torture forever?" If you are parent, you know the answer to that question. Is God more vindictive than me? Does that make Him more holy to be more retributive? I was losing faith in those long-held assumptions.
Eventually, I wrote my book called Apparent Faith: What Fatherhood Taught Me About the Father's Heart. It was eventually published by Quoir and still gets good reviews a year later. Even in the last few days, I have heard others make this comparison. Either they assume God must be a better parent than they are or they realize something about God by considering the rearing of their children. I probably discovered the concept from Wm. Paul Young, but I believe my book does a good job of sparking this thought process.
Believe it or not, authors don't make much money writing books. After editing fees and promotions and the time we spend, there is very little take home in the whole process. What matters most to creatives is that someone takes the fruit of our labor and benefits from it. That means the world to us.
I hope you will be one of the people that loves this interesting little book.
It's an easy read and it's on sale!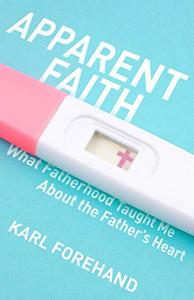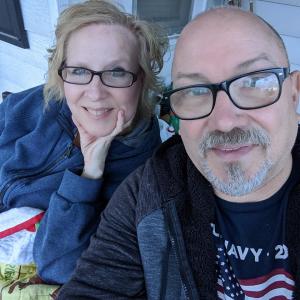 Karl Forehand is a former pastor, podcaster, and award-winning author. His books include Apparent Faith: What Fatherhood Taught Me About the Father's Heart and the soon-to-be released Tea Shop. He is the creator of The Desert Sanctuary and Too Many Podcasters podcasts. He is married to his wife Laura of 32 years and has one dog named Winston. His three children are grown and are beginning to multiply!