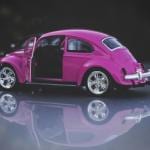 While I was raising children, I always felt good for just a second when I was retributive. When they would disobey my commands or lie to me or sneak around behind my back, it felt particularly good, for just a second, to lose it and shame them or embarrass them into submission. However, almost immediately, I felt remorse for it. Although it got immediate results, it sometimes caused more damage than it did good. It was not me at my best.
I was raised in a tradition that taught that God was that way. He created a system of perfection that we could NEVER attain to and it absolutely made Him out-of-his mind crazy when we could not keep this law or if we ignored or rejected Him. This transgression angered him so badly, that if we didn't do something rather simple, He would burn us forever in eternal conscious torment. Even though He was immensely retributive, He discovered a way to forgive us and not punish us forever, but this New Covenant would require a sacrifice!
So many things about this seem wrong to me now. For example, I told my children that no matter what they do, I would never abandon them. I can't be a better father than God and I talked about this in my book, Apparent Faith. Even the Bible seems to negate that sacrificial system and of course, we can always pose the question, Why didn't God just forgive us like the example we saw in Jesus if He is truly restorative. I don't believe anymore that God can be retributive and restorative at the same time. It must be one or the other.
But this thought came to me several months ago. I hardly ever quote Scripture anymore because it seems we argue about Scripture so much that I would rather just state my opinion and let people decide for themselves. I'm not on a quest to prove or disprove the Bible. I just want to know the Divine and that is what I am seeking within. While searching, I first thought of this general theme in Christianity, it goes something like this:
God is Love
Even in the Old Testament the prophets and writers of that time, were beginning to understand God's love when they used words like Hesed which means loving kindness. But they still associated God too much with their gods and so I believe they made some mistakes. Thankfully, Jesus cleared up some of these misconceptions when he boiled down God's intentions to "Love God and Love your Neighbor." He corrected His disciples that wanted to rain fire from heaven and He stopped Peter from using the sword.
Other writers of the New Testament, drawing on Jesus picture of what God is like, determined that God is very simply Love. The basic understanding of the New Covenant is not just that God sometimes does loving things. The noticeably clear understanding of the writers was that God IS love.
Love keeps no record of wrong.
Early understandings of God like to think of him like Santa Claus who kept a record of naughty and nice. But the apostle Paul said something different. He said, love keeps no record of wrong. He agreed with Jesus that love was the most important thing. So, If God is Love (and I believe the very essence of the Divine is love), then He cannot be retributive. If God were retributive, then would not Jesus have been like that? Jesus said He never strayed from what the Father wanted Him to do. And I cannot remember Jesus ever being retributive.
The only way to reconcile the Father and the Son to some type of penal substitutionary atonement is to separate God into more than one Essence. Even Biblical literalists say that God only has one essence. That essence my friends is love, real love is always restorative.
Immediately after blowing up at my children, I began to try to restore the relationship. Even in all my shortcomings, I was still restorative. The best parents are like this and they long to restore the relationship. We don't need a sacrifice to be made, no one has to die. We don't need our children to worship us or give up anything to restore the relationship and we certainly don't dream of torturing them forever.
Jesus looked out over the crowd that crucified Him and said what is natural for a restorative God to say. He said, "Father forgive them." And guess what? That is what a restorative Father does, "He loves, He forgives, He restores!"
Karl Forehand is a former pastor, podcaster, and award-winning author. His books include Apparent Faith: What Fatherhood Taught Me About the Father's Heart and the soon-to-be released Tea Shop. He is the creator of The Desert Sanctuary and Too Many Podcasters podcasts. He is married to his wife Laura of 32 years and has one dog named Winston. His three children are grown and are beginning to multiply!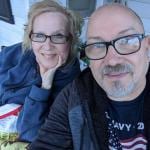 Photo by revac film's&photography from Pexels