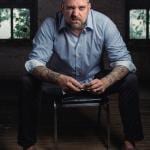 I have identified as a Chrstian for most of my life.  Until recently, I would have proudly defended Christianity on some level even though I always admitted that nobody is perfect and we all have flaws.  But once I got outside of organized relgion, I have been able to see with new eyes and I think Christianity, especially in it's organized form, has some real problems.
Here are some of my observations — they are not scientific — just what I observe.
Politics first
Most Christians, liberal or conservative would not admit that they do this, but it is glaringly obvious.  The first conversations we tend to have is about the President or what is happening on a national level.  When I try to interject something about what Christ might think or do, Chrisitans are apt to quickly switch back to the political issue first and then try to retrofit Jesus into that disucssion later.  Nationalism has become an alternative religion.
It is not uncommon to be discussing a political issue, ignore Christ, and somehow even interject other political issues just to strengthen our point before we even consider what is ultimately right.  As long as we are achieving our political aim, then we assume God is for us and wants us to succeed at whatever we have imagined as our primary goal.  To me, that is 180 degees backward.  Jesus gave us principles like the golden rule and love your neighbor that shoudl be our starting point instead of the window dressing we put on some things.
So, so angry
Because we watch slanted newscasts and hang out digitally in places where we find agreement, it suprises us when someone dares to contradict us.  In this world of otherizing, where in some cases we can even justify killing those that disagree with us or challenge us, it doesn't take long to get up to full boil.  People who oppose us quickly becomes sub-human or  stupid or not worth any effort.  Again, this attitude is contraary to the way of Christ, but we have been practicing it for a long time.
I do find Christians who are at peace, but usually they are out in what I call the desert, not in the mainstream of organized religion.  Generally the people I meet outside of organized religion are much more accepting, loving and open to new ideas.  They are not the ones with a death grip on their ideas and processess — they truly seem to have the peace Jesus talked about.  This too, seems backward from what I imaged.
Quick to condem and excuse
One of points Jesus clearly stated was "Do not judge."  He said it just like that.  No exceptions.  If Matthew recorded that right, then it is a very clear statement.  Don't do it!  Yet pretty predictably I can count on judgement from Christians after about the 2nd or 3rd argument I give them.  I am also guilty.   When Christians realize someone is not going to agree with them, it scares them and they feel a need to warn the other person that they are a hereitc or apostate or in danger.
Instead of saying, I disagree with you, Chrisians are more apt to say you are wrong.  And, what they usually mean is not just that you believe or understand wrong,  they generally actually mean YOU ARE WRONG.  You are broken, or you are a sinner or you are not right.  If you don't agree with that, just spend some time contemplating our language and how we treat someone we consider to be other.
Where I am
I would say that I generally fall into the traps of all the things I have described.  I am guilty of politicizing my life, I sometimes get angry and I have been known to judge and condemn others.  But, this Christian journey started for me when I was trying to emulate Christ.  I still want to do that, but I also think I draw from other people.  I need examples in my life and I know where to find them.
Unfortunately, I generally do not find these people inside organized religion.  I find them outside political parties and outside the church walls.  Suprisingly, there are more people than I would have imagined out here and I often find peace.
Because I still have some compassion for those that are entrenched where they are, I sometimes wander back (even electronically) and try to have discussions with them.  Most often, this doesn't go well.  So I press on in my journey of understanding.  I no longer call it reconstruction — I call it evolution.
Viva the Evolution of my Faith!
Karl Forehand is a former pastor, podcaster, and award-winning author. His books include Apparent Faith: What Fatherhood Taught Me About the Father's Heart and the soon-to-be released Tea Shop. He is the creator of The Desert Sanctuary and Too Many Podcasters podcasts. He is married to his wife Laura of 32 years and has one dog named Winston. His three children are grown and are beginning to multiply!