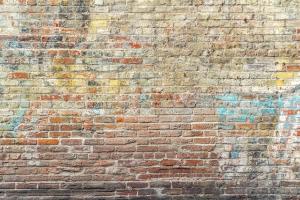 I am currently stranded away from my home because of the snow.  No big deal, I will get out in half a day or so, but it gave me time to write and work on my novel, The Hotel.  
As the main character searches for clues and wades through secrets about the hotel, he discovers much more about himself and how things get better.  In a way, it's like a treasure hunt, but also it's different than we ever imagined.
There are some walls we can't kick down, go over or get around.  Some we need to learn from.
"From his work with people over the years and his own internal struggles, he knew this was about far more than old stories about a hotel and the man who owned it.  He was suspicious of the things inside him that he couldn't see, but knew that they were there anyway.  He instantly saw the correlation but had no idea how to get through the barriers of his own subconscious.  He was hoping for a miraculous revelation, but something in him told him he would have to wait for answers and that this was a wall he couldn't knock down.  There might be a way in, but it was going to take time and patience and for now, he simply needed to be still."
If you are a person that likes novels, I need a couple of people to do a cursory read of this novel and see if it is interesting.  Email me at karl@karlforehand.com if you are interested.
Be where you are, be who you are, be at peace,
Karl Forehand
Karl Forehand is a former pastor, podcaster, and award-winning author. His books include Apparent Faith: What Fatherhood Taught Me About the Father's Heart and the soon-to-be released Tea Shop. He is the creator of The Desert Sanctuary and Too Many Podcasters podcasts. He is married to his wife Laura of 32 years and has one dog named Winston. His three children are grown and are beginning to multiply!