Every time I read my book, I cry.  I didn't expect it to be like that, but it is.  This book is really what I hope the world will discover.  A way of healing for the trauma we have endured.
I am not an expert voice artist, but I hope you can feel what I was feeling when I went through my own transformation.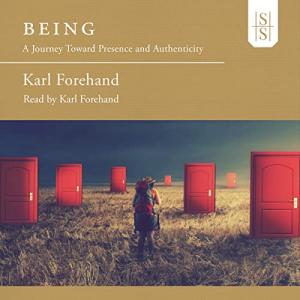 In a nutshell, the process looks something like this:
Face your woundedness
Go deeper to understand why
Learn to be:

Where you are (presence)
Who you are (authenticity)
I hope the audio version will help you in your journey.  Be sure to let me know if it does.
Be where you are, Be who you are,
Karl Forehand
Karl Forehand is a former pastor, podcaster, and award-winning author. His books include Apparent Faith: What Fatherhood Taught Me About the Father's Heart and The Tea Shop. He is the creator of The Desert Sanctuary podcast. He is married to his wife Laura of 32 years and has one dog named Winston. His three children are grown and are beginning to multiply!