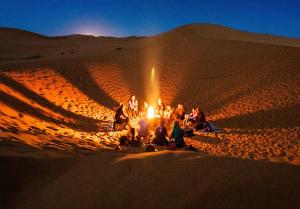 Five years ago, when we stepped down from our final church to dive into our deconstruction, we continued to attend a church about an hour away.  It was a good church whose pastor had done some deconstruction, so we found some love and acceptance and healing.  It's also where we got connected to the Benedictine Sisters that taught me to go inward.  I think it was a necessary step in our evolution.
But on the way home, we would get in arguments about whether we should even be attending a local church.  I think both of us were triggered by being there, but I was ignoring it and hoping something good would come out of it.  After about a year and a half, we stopped attending there and briefly tried the Methodist church across the street.  It's a good church too and we know the pastor real well, but we only lasted a couple of months there.
The trouble wasn't that the pastors and parishioners didn't have good intentions and a desire to help people get better.  The problem is that organized religion operates on a system that doesn't work very well.  Because it is an organization, most of it's resources go toward preserving the institution.  People have low-grade addictions to what happens there, but generally these institutions can't love and heal us.  We may find healing relationships there, but it seems like a big waste of time and money when we could just meet someone at a coffee shop. Small groups may be the best things about organized religion.  So, why not start with that and just avoid the temptation to create the organization?
So, several years ago, we stopped going to church.  I was raised Southern Baptist and Laura Lutheran.  There were times in our lives when we didn't go (like during college), but especially for the last 20 years while I was a pastor, it was our life.  But even though it was an influence on our lives for so long, we haven't missed it at all since leaving.   At first I missed the preaching and I would listen to it online.  Now I don't miss any of it and I feel like my life is better.
We call it being out in the desert which matches with our community, The Desert Sanctuary.
Some time back, Laura and I sat down together to write a new book called, "Out Into the Desert."  If all goes according to plan, it should be released later in 2022.  It is an evaluation of organized religion, and especially the Christian church, along with our experience in ministry.  It's pretty vulnerable and talks about things like Would Jesus Go to Church? and How Church Ruined our Sex Life.  
On The Desert Sanctuary podcast, we are going to discuss this book, chapter by chapter, with the co-hosts.  It should take about six months if we don't get side-tracked.  These kinds of conversations need to happen because organized religion cannot change itself.  I know this because generally it's hard to move a piece of furniture inside a church and they split over things like which hymnal to buy, etc.
My belief is that we are coming to a time in history when especially the Western church needs to die and possibly be reborn as something else.  Hopefully, it will be re-inhabited by mystics and spiritual directors, instead of clergy and audience.  We desperately need authentic community, but I imagine it won't look anything like the institutions of today.
I invite you to subscribe on your podcast provider to The Desert Sanctuary and join us for these worthwhile discussions.  Some of it will flow over into our Facebook group.  And, I will most likely be following up with blogs on Patheos.
Happy New Year!
Karl and Laura Forehand
Karl Forehand is a former pastor, podcaster, and award-winning author. His books include Apparent Faith: What Fatherhood Taught Me About the Father's Heart and The Tea Shop. He is the creator of The Desert Sanctuary podcast. He is married to his wife Laura of 32 years and has one dog named Winston. His three children are grown and are beginning to multiply!