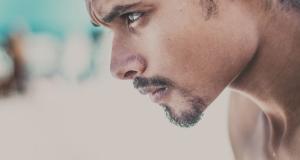 (This is a guest post by my friend, Kyle Butler)
About a year or so ago, I started the incredibly difficult work of going within myself, to not only find myself, but to also heal myself. I also wanted to gain an understanding as to why certain unwanted behaviors had become prevalent in my life.
This was hard. It was very hard. There were many, many very dark days and very dark nights. Many moments of feeling as if "what's the point to living?" Life has been pretty dramatic so far, pretty hard so far. There's been a lot of unnecessary shit put on me from my childhood, things I most certainly didn't welcome or asked for.
Most of those things created terrible programs, deep seeded hurts, major confusion and very deep undervaluing of self-love and self-worth.
But I had determined that I was going to go through the process, because I was important enough to myself to do it and I knew instinctively that I need to do it.
Now years ago, I would've relied on a god or a savior (Jesus)… I would've prayed and waited, prayed and waited, prayed some more and waited some more.
And if I'm honest, based upon the multiple times I had done that before, the results would've been the same as they had always been before… nothing.
So, I guess what I'm trying to say is simple. I had to do the work. I had to endure the pain. I had to find the strength within me. I had to walk through it… I did it.
So, this proves to me just how powerful I am and how dependent upon myself I should be. This proves that I am capable of healing and growing and maturing all within myself. I never needed a god to do it for me and I never needed a savior to do it for me.
I only needed me. ❤️

Kyle Butler

 
Karl Forehand is a former pastor, podcaster, and award-winning author. His books include Apparent Faith: What Fatherhood Taught Me About the Father's Heart and The Tea Shop. He is the creator of 
The Desert Sanctuary
 podcast. He is married to his wife Laura of 32 years and has one dog named Winston. His three children are grown and are beginning to multiply!