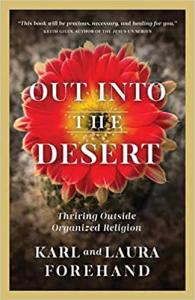 Two things seem to be true.
1. Evangelical Christianity is in a tailspin and quickly declining. It claims to be persecuted, but it's really just under review. Mainline churches are also plagued by various levels of irrelevancy and struggling to understand their culture.
2. Many are finding healing, community and a sense of thriving outside organized religion. The move toward the way of the mystic that was predicted is coming true for millions. The journey is not easy, but it is worth it.
When Laura and I took a step back to evaluate all this, we decided to write it down. The people that have previewed the book say it resonates with them. We invite you to come out with us on the journey and we think the book will help greatly.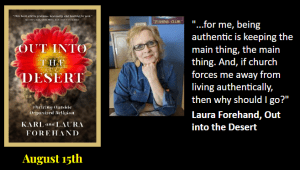 It's already in the top 10 for new releases in its category.
Please give it a chance and share it with your friends.
Be where you are,
Be who you are,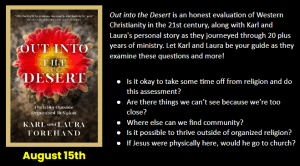 Being: A Journey Toward Presence and Authenticity
Karl Forehand is a former pastor, podcaster, and award-winning author. His books include Apparent Faith: What Fatherhood Taught Me About the Father's Heart and The Tea Shop. He is the creator of The Desert Sanctuary podcast. He is married to his wife Laura of 32 years and has one dog named Winston. His three children are grown and are beginning to multiply!