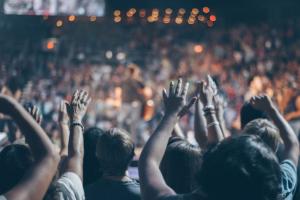 Laura and I wrote a book a couple of years ago called, Out into the Desert: Thriving Outside Organized Religion. One of the topics we explore in this book, is the idea that religion creates an addiction.
https://www.amazon.com/gp/aw/d/B0B7KM22HR/
Religion is designed to appeal to our emotions and make us feel "good." If you told me "I like going to church," I wouldn't have a problem believing you. Worship services are designed to make you feel good, to make you cry, to excite you and make you feel welcome. They are planned and rehearsed to make you want to come back.
Religion creates a codependency. Not only are we addicted to our religion, our religion is addicted to us and depends on our money and our regular attendance and participation.
We realized this only after we were outside of religion for about a year, then we could finally see it. I won't belabor this point. But I simply challenge you to see if it's true.
Could you take a year off to evaluate? If you can't, why is that? Is it because you're afraid you would lose points or that you won't be accepted anymore? Have you indeed created a codependency where they need you and you need them? Could you just as easily accomplish the things that really matter with just a few "believers."
Let me state this clearly–I know you love it, because it was designed to make you love it. But, in essence, it is no different than a concert or any other gathering that has been well orchestrated.
Considering whether you might be addicted to your religion.
Consider whether the people encouraging you to participate in religion, which was created by men, are the people that are getting paid or gaining status when you are there.
I probably have a mild addiction to many things. We don't necessarily need to rid the world of those things, but we should probably not get our sustenance from them.
https://www.amazon.com/gp/aw/d/B0B7KM22HR/
Be where you are,
Be who you are,
Karl Forehand is a former pastor, podcaster, and award-winning author. His books include Apparent Faith: What Fatherhood Taught Me About the Father's Heart and The Tea Shop. He is the creator of 
The Desert Sanctuary
 podcast. He is married to his wife Laura of 32 years and has one dog named Winston. His three children are grown and are beginning to multiply!