Leaning Forward is the title of a book by Karl and Laura Forehand about moving beyond the confines of organized religion. It is also the title of an online conference we have hosted for several years. This year, we decided to host a series of podcasts primarily to help us understand religious trauma and how to move forward. We are also hosting an online conference with the understanding that amplifying women's voices is probably the most important component.

NOT A WOMEN'S CONFERENCE
These are all leaders addressing men and women about religious trauma origins, evolving and integrating past trauma, and ways to advocate and foster growth.
Who should come?
Anyone interested in religious trauma, advocacy for survivors, and ideas about moving forward
Everyone, especially men, who want to get a better sense of how to advocate and remove barriers to healthy communities
All are welcome and will benefit from these leaders
Mark your calendar now – Let's LEAN FORWARD together!   It's FREE – Donations are suggested.
See the Event Page
Topics Covered
Laura Forehand – Trauma and the Pastor's Wife
Rebekah Drumsta – Bandaids, Stitches, and Scars: Tending the Wounds of Religious Trauma
Janyne McConaughey – Women as Advocates for Healing and Change
Paula Stone Williams – As a Woman
Ashley Easter – The Intersection of Patriarchy and Abuse
Nikki G – Trauma and the Black Community
Susan Cottrell – How Speak Women
Megan Benninger – Reclaiming Married Sex from Purity Culture
Sherri Bothwell – Usurping Women's Voices from the Patriarchy: Taking Back the Narrative by Telling Our Stories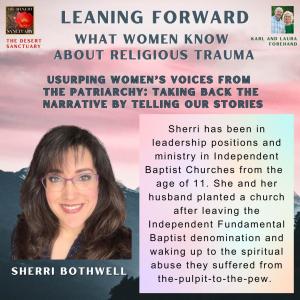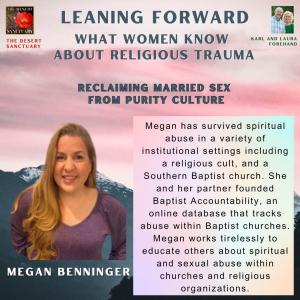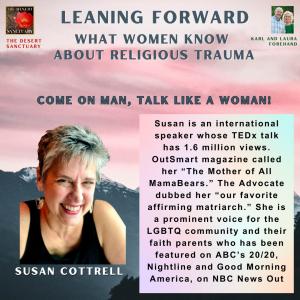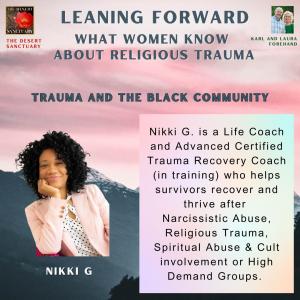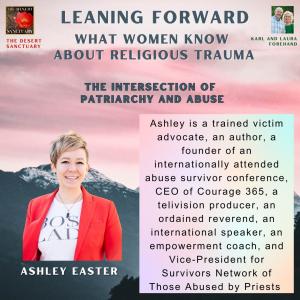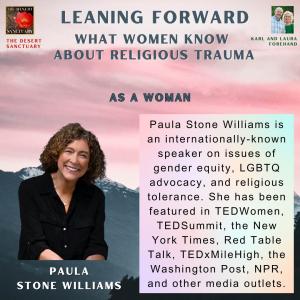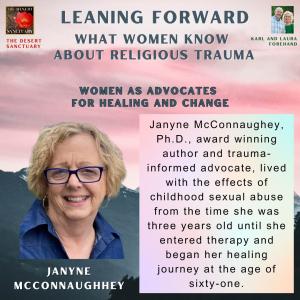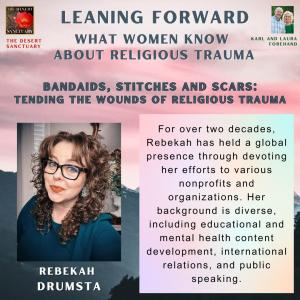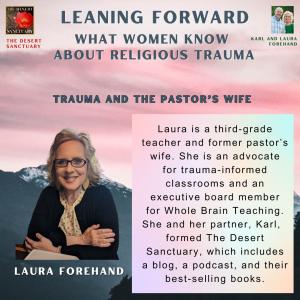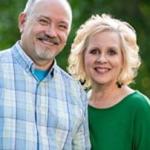 Karl Forehand is a former pastor, podcaster, and award-winning author. His books include Out into the Desert, Leaning Forward,  Apparent Faith: What Fatherhood Taught Me About the Father's Heart, The Tea Shop and Being: A Journey Toward Presence and Authenticity.  He is the creator of The Desert Sanctuary podcast and community.  He is married to his wife Laura of 35 years and has one dog named Winston.  His three children are grown and are beginning to multiply!