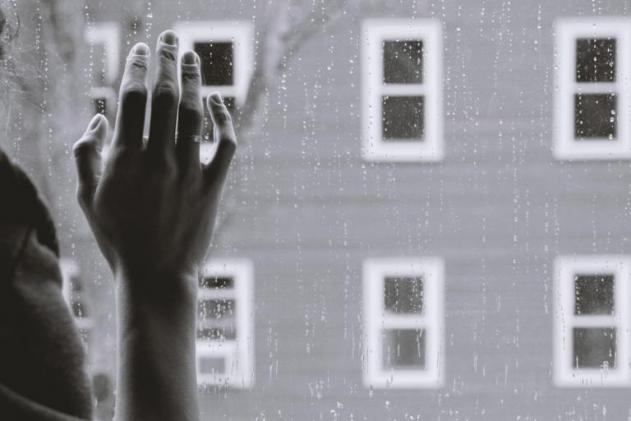 Advent is here. We are straining forward each day with anticipation. But still, this season of darkness and yearning is upon me. The early day's sun retreats leaving a smattering of white twinkling lights strung in rows across the tree like fingerprints. The candle's flesh is melting down its sides like shedding skin and it flickers a great hope in the darkness.
I can't help but feel my sickness is an assault on God's goodness trying to blind me to everything but the most vulgar and ugly parts of the world. There is so much devastation and wreckage and each year at this time I find myself balancing the tender places familiar with a world in grief, in sorrow, and longing, with a world in celebration, rejoicing, and communing with a sent Savior.
How could we not feel both?
I live with great hope. It might seem contrary but how can we rejoice a Savior without knowing intimately what we are being saved from?
I feel my salvation every day but never more than when I am weak and weary, when my body or mind is sick and I have more bills than money to pay them. When the thought of hospitality seems daunting and unwieldy, some mythical thing that only the elite and well and wealthy can manage. When the idea of hospitality has more to do with entertaining and pulling out Grandma's ivory china than offering a place to come weary and find rest.
I might be able to answer "fine" when asked how I am, but it would be the tidy answer I give to those already scanning the room for the next person and any other answer would be an assault to the pretense we've established.
I've never lived in a culture which appreciates tidy constructs as much as the church.
I wonder, what I can offer in my weakness, in my poverty, in my poor health or with my unsettled mind?
Maybe you wonder too? Maybe you're struggling. Maybe you're floundering and the manger isn't enough to remind you how humbly we can come.
Hospitality has been hijacked and repackaged to mean polished and posh. Service has been hijacked to mean handing out gifts and Instagramming our giving, soup kitchen Sunday with the family, or a chance to give back for one day out of the year and sneak in a hefty tax write off. We exploit the vulnerable to teach our kids to appreciate how good they have it and foster gratefulness. We manipulate hospitality and service for likes on Twitter.
What can we learn across a hospital bed, or at a checkout counter, or in a food stamps office?
What if the greatest service the poor can offer is to teach us about invitation, the poor in spirit, The Kingdom of God at hand.
What is we showed up not to be the savior but to be present. To simply say, I'm here with you. It happens when we say, the church will not be the place where tidy constructs will do. It happens when we say, we have much to learn and we'll start with listening and repenting for our hubris.
Make room at a table that isn't set just so. Believe the smallest offering of loaves and fishes or $5 Little Caesars Pizza can be multiplied because the Masters' hands are breaking it and He's invited us to gather, to stay, to hear, to leave met and full.
All can partake, all are called. Come weary, come full. Be met with Jesus.
Advent is upon us and the invitation awaits.