This past weekend I had the opportunity to interview Catholic apologist Gary Michuta about his book Hostile Witnesses. We discuss a few historical figures and events that had the opposite effect than intended. We discuss Pontius Pilate, Gamaliel, the Quran, and Martin Luther and ways they substantiate the Catholic faith.  The Youtube video is below and I hope you find it edifying.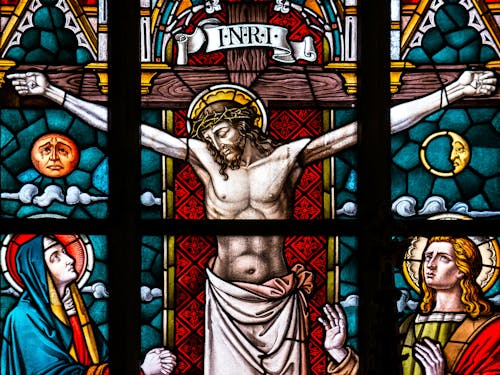 About Hostile Witnesses
In Hostile Witnesses, Michuta looks at dozens of Christianity s most notorious foes beginning with the New Testament and through the twentieth century and draws from their antagonistic words and deeds surprising testimony to gospel truths. From the Pharisees to the Nazis, from the Crusades to the Reformation, he presents a parade of skeptics, heretics, pagan powers, and rival sects: each taking a turn in the witness s chair and giving an unexpected but compelling account in favor of Christ. Rich in research and written with clarity and force, Hostile Witnesses is a unique contribution to Catholic apologetics. And one that speaks with special urgency to a modern world in which the Faith is once again under attack.
About The Author
Gary Michuta has been a popular speaker on Catholic apologetics and evangelization for more than twenty years. Through parish talks, seminars, and online classes he has helped hundreds of Catholics better understand and explain their Faith. Gary is a former editor of Hands On Apologetics Magazine and has written five books, including How to Wolf-Proof Your Kids, Why Catholic Bibles are Bigger, Making Sense of Mary, and The Case for the Deuterocannon. He also writes the award-winning column Behind the Bible for the Michigan Catholic newspaper. Gary and his wife, Christine, live in southeast Michigan with their three children, and he teaches middle-and high-school-level apologetics courses online for Homeschool Connections.
Source about the book and the author come from Amazon descriptions.
The Interview