As I write this, I am struggling to understand how my beautiful friend Hayden Marshall-Inman could have been taken from the world so soon. Hayden was one of the victims who was killed in the volcanic explosion on Whakaari/ White Island in New Zealand this past week. 
I knew Hayden for over ten years and was lucky enough to count him among my friends. 
I want the world to know what a special person he was so I'd like to share some of my favorite memories of him.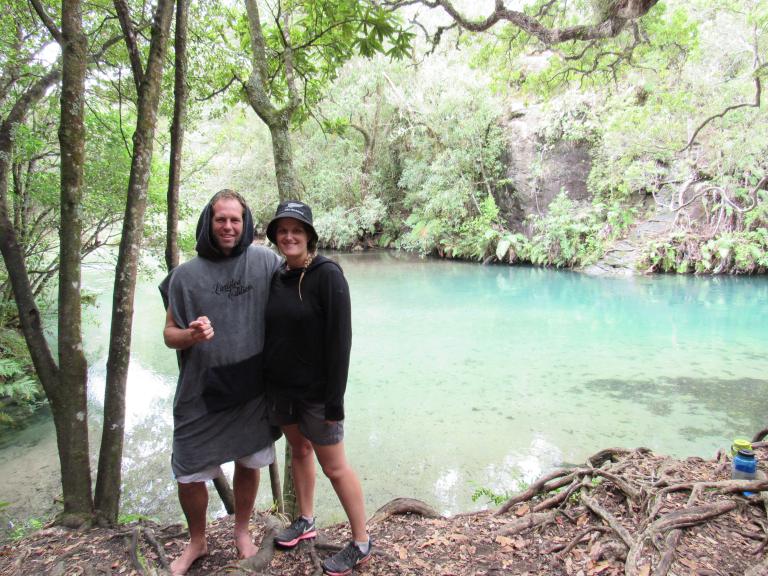 I backpacked in New Zealand for a year in 2016 and spent a significant amount of time with him in his hometown of Ōhope. He took us to all the local spots and took time off from work to show us around. One of my favorite memories of that year is when he took us to his favorite waterfall. He was a true adventurer at heart and was always challenging others to be brave and courageous. I found myself doing things I normally wouldn't have done when I was with him, inspired by his zeal for life. 
Later in the year, when we visited him again he took me out on one of the tours to Whakaari. I have very fond memories of my trip to the island, it was eerily beautiful and touched with sadness due to the historic eruption in 1914 that took the lives of 10 men.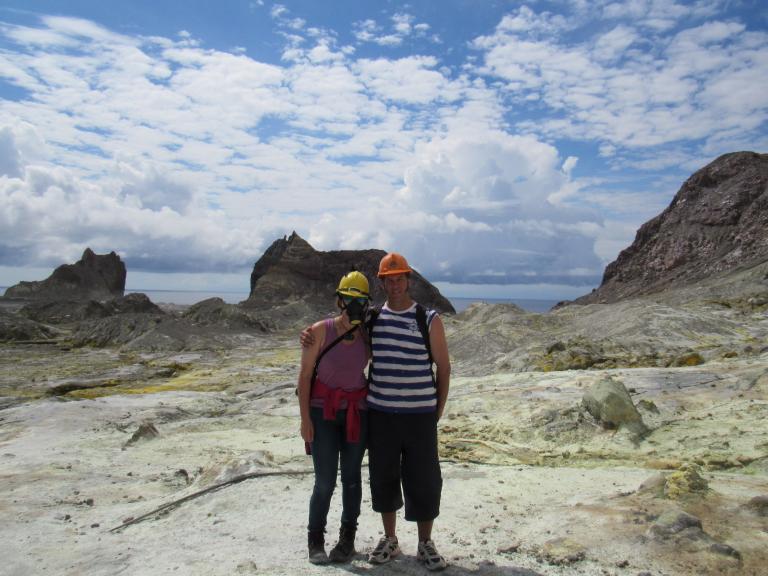 I remember receiving a message from Haydz about a couple of guests who had been on White Island tours– the family of JRR Tolkien. I am a big Tolkien fan and Hayden was so excited to have met them. He told them that his friend Julia was a huge fan.
The first week I moved to New Zealand in January of 2016, I remember going into the bank to set up an account. I looked up at the TV and there was this breaking news story about a White Island Tours boat catching on fire. I immediately thought of Hayden and turns out he was on the boat. Everyone survived what could have been a really horrible tragedy, largely because of his and the other crew members heroic actions. He was one of the last people to jump off the boat.
I saw him a little over a month later when we went to visit him. He shared with me how it had really shaken him. It was very much a near-death experience for him and he believed that he was going to die when it happened. I believe that he viewed every day as a blessing after that, even more than he had before.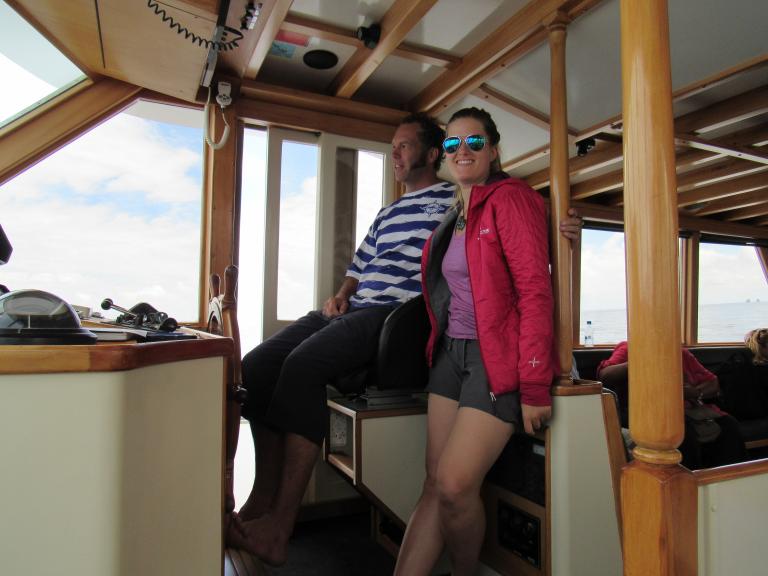 When I found out today that his last footsteps show him returning inland, indicating that he was trying to help others– it was no surprise to me. Everyone who knew him knew that he would have been trying to help others. It's just the kind of person he was. He was a true hero. 
Hayden loved his family and all his nieces and nephews. He was so attentive to kids and always made them feel special and loved.  At the camp we worked at there were a lot of children who were underprivileged and sometimes had really difficult family lives. Fights and things would happen and Hayden would always reach out and spend some time with them. He always wanted to give people another chance. He told me once that the secret to working with kids was just to listen to them. He would just hold that space to be open for children. 
What is remembered lives. Rest in power, my friend.  I will honor your memory forever.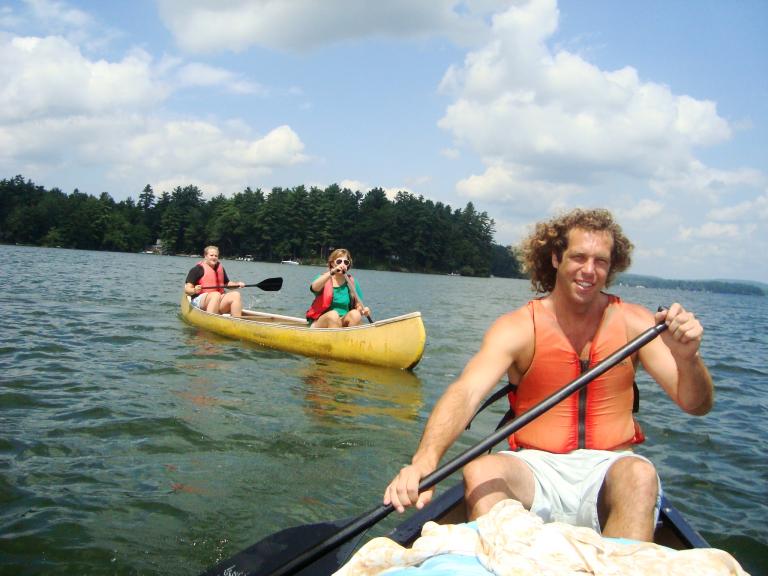 *all photos are the property of the author