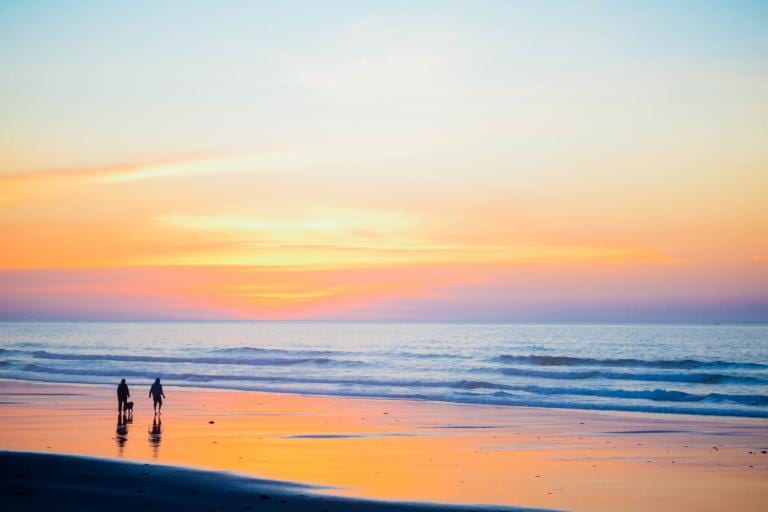 How do you stay sane when the world around you is going nuts? In his new book Spiritual Practices for Crazy Times, the noted author and Interfaith Minister Philip Goldberg has some answers. He discusses our current plight—and the seemingly daily adverse events that can take the wind out of our sails and momentarily knock us off our spiritual path. Goldberg tells us that:
 In crazy times like ours, we need prayer, meditation, mindfulness, and other spiritual practices more than ever. They are not luxury items like a vacation, they're more akin to necessity.
Goldberg mentions a 2018 Gallup poll that revealed "the level of stress, anger, and worry in America was the highest it had been in a decade." Now, consider that in 2018 the Covid-19 pandemic had not yet materialized and our deeply embedded issues around racial injustice had not fully come to light. If Gallup held that poll today, it would be no surprise if our levels of worry, stress and anger hadn't reach new, unmatched heights!
It's during times like these that we need to stay spiritually active, digging deep into our spiritual toolboxes for our own sanity. We need actions and activities that can both ground us and give our unsettled mind a rest.  There's just one issue: to borrow a line from the movie Jaws, We're gonna' need a bigger toolbox.
That's where Spiritual Practices for Crazy Times comes in. Goldberg has a plethora of suggestions, including meditation, prayer, yoga and breath work.  The aim is "not the absence of outrageous slings and arrows, but the presence of peace, perhaps even joy." Our ultimate goal is to:
Maintain calmness, clarity, and courage in the midst of crazy times.
While we've previously discussed the importance of engaging in a regular spiritual practice, Goldberg introduces several new ideas that can enhance your current routine.  Here are 5 of my favorites, which represent a small sampling of the practices to be found in the book. The words below are Goldberg's, lightly edited, followed by my thoughts in italics.
5 Fresh Spiritual Practices 
Lean on a Spiritual Buddy. Your informal community of friends, family, and others is indispensable. People you trust and respect, with whom you share history and mutual concern, can add solace, support, and wisdom to your path., They can help you locate your inner strength, resiliency and courage when you need it most. As the old Bill Withers' song goes, we all need somebody to lean on. Goldberg points out it's worth trying to make these connections in person, of course taking Covid-19 precautions into consideration.
Find Safe Harbor in a Sacred Space. Sacred spaces are vital habitats for the soul. A park bench can be sacred space. Go to them often. Sit. Breathe. Be fully present.  I'm going to separate this idea from the one that follows by asking you to find a sacred space in your own home. It can be a cozy chair in the den or a window seat that looks out at a tall tree or maybe a folding chair on the back porch. It's a place where you can read, contemplate or just simply be. And no matter where you live, consider adding plants to your sacred space to add life to your surroundings.
Place Yourself in Nature's Cathedrals. Whether you access nature in the woods, on beaches, or in city parks, treat every opportunity as a sacrament. No agenda, no expectations, no earphones. If you're accustomed to an energetic jog or hike, enjoy your workout, but at some point slow down and linger. As a runner, this one rings especially true to me. Sometimes you just have to slow down in order to really take it all in. Look, really look, at your surroundings, taking in the beauty of nature with all your senses.
Soothe the Soul with Art. Go to a museum when it's least crowded, and if a particular piece lifts your spirit, give it the time you need to soak it in fully. Literature, music and cinema can also be sanctuaries. Don't ignore the spiritually transformative power of stories and songs. Can't or don't want to visit a museum in person? These days, you can visit the world's best museums online. (Google "Best Virtual Museums") It's the next best thing. Goldberg also reminds us that "music that expresses how you actually feel can be more healing than music that expresses how you want to heal."
Smile. "Sometimes your joy is the source of you smile, but sometimes the smile can be the source of your joy." This inspiring quote is from Thich Nhat Hanh and reminds us that smiling has the power to cause a subtle shift in our emotional state. Think of the Buddha and his "half smile of unshakeable contentment." Put the Buddha smile on your face and see if it doesn't, in some curious way, lighten your load.
Some parting words of advice from Philip Goldberg. Go easy on yourself. These are stressful times and we are all apt to occasionally act in ways that don't reflect our true character. Simply catch yourself and start all over again. In Goldberg's words:
Give yourself the kindness and compassion you'd give your neighbor. You're an imperfect human like the rest of us, so lighten up. Make radical self-acceptance a spiritual practice of its own.