Now Featured in the Patheos Book Club
God's Double Agent
The True Story of a Chinese Christian's Fight for Freedom
By Bob Fu
With Nancy French
About the Book
God's people are hiding in plain sight.
Tens of millions of Christians live in China today, leading double lives to hide from a government that relentlessly persecutes them.
By day, Bob Fu was a teacher in a communist school; by night, he was a preacher in an underground house church network. This edge-of-your-seat book tells the true story of Fu's conversion to Christianity, his arrest and imprisonment for starting an illegal house church, his harrowing escape, and his subsequent rise to prominence in the United States as an advocate for his oppressed brethren.
God's Double Agent will inspire you to boldly proclaim and live out your faith in a world that is at times indifferent, and at other times murderously hostile, to those who spread the gospel.
About the Authors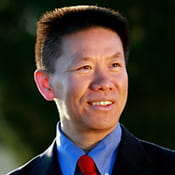 Bob Fu is a former dissident and pastor of an illegal underground church in China. He and his wife, Heidi, escaped prison and fled to the United States as religious refugees in 1997. He currently runs ChinaAid (ChinaAid.org), a nonprofit organization that tirelessly advocates for the underground church in China and for political dissidents, as well as for the lawyers and activists who place their lives on the line to defend them.
Bob is a distinguished professor of religion and public policy at Midwest University and a research PhD candidate at Durham University, UK. In addition to being the China analyst for Voice of the Martyrs, Bob is editor-in-chief of Chinese Law and Religion Monitor and guest editor for Chinese Law and Government, a journal of UCLA. He received the 2007 John Leland Religious Liberty Award from the Southern Baptist Ethics & Religious Liberty Commission (ERLC). In 2012, Midwest University awarded Bob the Honorary Doctorate Degree on Global Leadership.
He currently lives with his wife and their three children in Midland, Texas.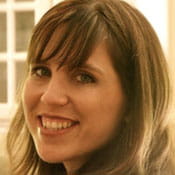 Nancy French is a two-time New York Times bestselling author. Her books include Home and Away (with David French), Not Afraid of Life (with Bristol Palin), A Winning Balance (with Shawn Johnson), and Red State of Mind. She lives in Tennessee. For more information, visit NancyFrench.com.
10/1/2013 4:00:00 AM