Now Featured at the Patheos Book Club
Abraham
One Nomad's Amazing Journey of Faith
By Charles R. Swindoll
About the Book
When we rewind history back to Abraham's era, we encounter people who concocted false superstitions to explain the unexplainable. Powerful kings claimed to be gods, building massive pyramids to achieve immortality. Out of this mass of misunderstandings, one man emerged. The man we know today as Abraham not only claimed that one true Creator existed but also staked his entire life on this belief.
Why, thousands of years later, are we still discussing the faith of this desert nomad? One of America"s most popular Bible teachers, Pastor Chuck Swindoll, answers that question and many more in this compelling and insightful biography that will inspire your own faith.
About the Author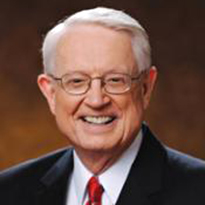 Charles R. Swindoll has devoted his life to the accurate, practical teaching and application of God's Word and His grace. A pastor at heart, Chuck has served as a senior pastor to congregations in Texas, Massachusetts, and California. Since 1998, he has served as the founder and senior pastor–teacher of Stonebriar Community Church in Frisco, Texas, but Chuck's listening audience extends far beyond a local church body.
A leading program in Christian broadcasting since 1979,
Insight for Living
airs in major Christian radio markets around the world, reaching people groups in languages they can understand.
Chuck's extensive writing ministry has also served the body of Christ worldwide, and his leadership as president and now chancellor of Dallas Theological Seminary has helped prepare and equip a new generation of men and women for ministry. Chuck and his wife, Cynthia, his partner in life and ministry, have four grown children, ten grandchildren, and four great-grandchildren.
9/30/2014 4:00:00 AM