Now in the Patheos Book Club
Finding God in the Bible
What Crazy Prophets, Fickle Followers and Dangerous Outlaws Reveal About Friendship With God
By Darren Wilson
About the Book
How well do you actually know God?
Do you see Him as an absentee landlord? A distant deity? An old man in the clouds?
Have you heard Him laugh? Have you experienced Him as jealous, protective or wildly loving? Have you seen Him weep for His people or felt His bone-crushing embrace? Do you believe these things are even possible?
Maybe you've been settling for a caricature of God.
You don't have to.
In this poignant and down-to-earth book, popular filmmaker Darren Wilson takes a closer look at God by looking at the way He treats His friends. Through modern-day stories of supernatural experiences and an astonishingly fresh take on familiar Bible stories, you'll get to know God in a way you never imagined.

Learn to hear the thundering beauty of His voice, and begin your own crazy, life-changing friendship with your Creator.
About the Author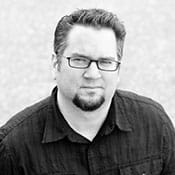 Darren Wilson is the founder of Wanderlust Productions.
He has an MFA in screenwriting from Regent University. Wilson is currently the artist-in-residence at Judson University, and he speaks at churches and conferences with increasing regularity. He is the director of the feature films
Finger of God
,
Furious Love
, and the newly released
Father of Lights
and
The Greatest Flight
.
Wilson has been interviewed on It's Supernatural! with Sid Roth, and he was recently named one of the "21 Emerging Leaders of Tomorrow's Church" by Charisma magazine. He and his wife, Jenell, have three children and live near Chicago, Illinois. Learn more at www.wpfilm.com.
8/1/2013 4:00:00 AM