About the Book – When God's Ways Make No Sense
Natural disasters. Terrorism. Cancer, aging, and loss. When things get hard and we don't understand what God is doing, what is our first impulse? Is it to resist Him and run? Or is it to trust Him even as we tremble in fear?
In this powerful exploration of God's often mysterious ways, Dr. Larry Crabb challenges you to seize the opportunities for growth and maturity that come your way when you experience troubles and failures. Rather than pushing back against adversity, you are invited to look closer at what God is doing in your life when it feels like He is far from you. Unpacking the stories of three very different biblical figures, Dr. Crabb helps us grapple with a God who allows suffering, assuring us that God is making good out of any hardship life sends our way.
"Larry Crabb is equal parts Bible scholar and professional counselor, which makes him the ideal person to address this topic. And in an era of global terrorism, nuclear fears, political divisions, and devastating natural disasters, we need a trustworthy guide to explore God's ways." –Philip Yancey, bestselling author of Disappointment with God and Where Is God When It Hurts?
About the Author – Dr. Larry Crabb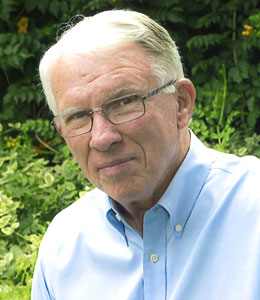 Dr. Larry Crabb is a well-known psychologist, conference and seminar speaker, Bible teacher, author, and founder/director of NewWay Ministries. He is currently scholar in residence at Colorado Christian University in Denver and visiting professor of spiritual formation for Richmont Graduate University in Atlanta. Dr. Crabb and his wife of more than fifty years, Rachael, live in the Charlotte, North Carolina, area. Learn more at www.newwayministries.org.
7/1/2018 3:49:27 PM