About the Book:
IDEOLATRY is placing the human intellect on a pedestal and worshiping its potential, and it can severely diminish one's ability to be completely fulfilled. Ideolatry can skew Perspectives due to Life Filters. Those Filters are created through Observations and Experiences. For example, using Einstein's Theory of Relativity IDEOLATRY explains why we all have different versions of truth. Our Relative Observations are key elements to our understanding of the world around us. They form our Perspectives and our personal version of truth. However, there is a Higher Truth that goes beyond what we Observe and Experience.

IDEOLATRY – God Is Not Your Problem takes the reader on a journey of Self-discovery, Biblical discovery and Spiritual discovery with the goal of understanding the Character of God as revealed in His own Word, the Bible.

IDEOLATRY interweaves the worlds of science, physics, and psychology with scripture to touch your spirit and intellect. It will help you realize a deeper and more intimate relationship with the One who made you!

IDEOLATRY begins with an examination of how we as humans perceive the world around us and how that influences our view of God. Biblical characters are then examined to reveal some of the misconceptions that religious traditions have perpetrated. Finally, by taking the view that God is for us and not against us, His love and care for us is revealed.

IDEOLATRY reveals a compassionate God who loves you - not an angry almighty that religious tradition has been portrayed throughout time. IDEOLATRY is not a substitute for reading the Bible, but it will open your eyes to help you see the wealth of benefits that God has provided for you. Using the Bible as its source, IDEOLATRY may challenge some traditional views, but will help you "connect the dots" to follow the thread of God's love and compassion for us humans.

IDEOLATRY deals with the questions; Who is God and what is He up to? How does He operate and what does He want? How do you see Him? Is God mad at me? Is He testing me? Is He judging me? Does God allow bad things to happen? Does He change His mind? What is God's wrath and how does He act on it? What is Truth and who defines it? The sophistication of today's technology might overwhelm you with a sense that all of the answers to your questions about Life and your Life's Purpose are answered in the truth of science and technology.
If God is not my problem, then who is, or what is? This book will help you unlock some of these mysteries by discovering their answers in the Bible.

About the Author: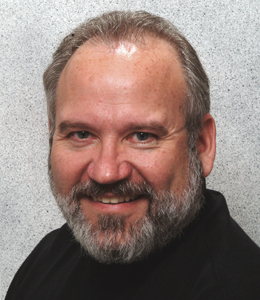 Dr. Rich Masek achieved his degree in Dentistry in 1976 from the University of Southern California. He recognized that his dental career was important because he knew that God had directed his path as he only applied to one dental school when there were 3000 applicants for 120 student positions. Rich married Sheri, his beautiful wife of 43 years in 1975 and inherited a ready-made family of 3 girls whom he later adopted. Realizing his responsibility as the spiritual head of his family, he began to pursue deeper knowledge of God's Word. His gift of teaching began through home Bible studies which he taught for 20+ years. Further developing the gift for teaching that God had entrusted with him, Rich became an international lecturer and author on esthetic and computerized dentistry, devoting a significant part of his professional career to teaching and the advancement of high technology in dentistry. It was during this time, while also teaching and developing Bible studies that God gave him the inspiration to write this book. Rich joined the classes of Life Christian University at their church and over a 3 year period, Dr. Rich Masek achieved his Master's Degree in Theology! Balancing the time for all of the demands of caring for patients, family, professional teaching and university studies made it a bit challenging to pursue the calling of this book, but "by little and by little" it finally got done, as in Exodus 23:29-30. IDEOLATRY was accepted as his Doctoral Dissertation which he is working to complete. Dr. Rich continues to practice dentistry in San Diego CA. He likes to spend time with Sheri, their two Yorkies, 3 daughters, 5 grandchildren and 2 great grandchildren when he is not being Dr. Masek providing patient care or busy writing a book.
11/29/2018 9:23:04 PM