Now Featured in the Patheos Book Club
Thérèse, Faustina, and Bernadette
Three Saints Who Challenged My Faith, Gave Me Hope, and Taught Me How to Love
By Elizabeth Ficocelli
About the Book
In Thérèse, Faustina, and Bernadette: Three Saints Who Challenged My Faith, Gave Me Hope, and Taught Me How to Love author, speaker, and retreat leader Elizabeth Ficocelli introduces her readers to three remarkable women saints who became not only her role models, but also her life-changing friends. Thérèse, Faustina, and Bernadette taught Ficocelli about faith, hope, and love, and showed her what true Catholic womanhood looks like.
Some of the best saint stories are not about wonder-workers, but rather the everyday saints -- friends who understand the challenges of marriage and motherhood and the banalities of day-to-day life. Bestselling author Elizabeth Ficocelli discovered three such friends in Thérèse of Lisieux, Faustina of the Divine Mercy, and Bernadette of Lourdes. The witness of their lives moved Ficocelli to cultivate the virtues of faith, hope, and love as she journeyed from a successful career as a marketing executive to what she found was a more authentic, even counter-cultural Catholic womanhood. Ficocelli offers women the wisdom of these saints for their own spiritual journeys.
About the Author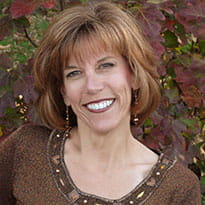 Elizabeth Ficocelliis a bestselling, award-winning author of fifteen books for adults and young people. Her books include Seven from Heaven, Shower of Heavenly Roses, and Lourdes. She has been published in numerous Catholic magazines, such as Columbia, America, St. Anthony Messenger, and Liguorian. Ficocelli is a frequent guest on EWTN television programs and on Catholic radio. She is also the host of Answering the Call on her local St. Gabriel Catholic Radio, in which she interviews priests, deacons, and religious about their vocations. A popular national speaker at conferences, parishes, schools, and retreats, Ficocelli is a convert and the mother of four boys. She and her husband of twenty-eight years live in Columbus, Ohio.
5/1/2014 4:00:00 AM