Now Featured in the Patheos Book Club
Thérèse, Faustina, and Bernadette
Three Saints Who Challenged My Faith, Gave Me Hope, and Taught Me How to Love
By Elizabeth Ficocelli
"With openness and candor, Elizabeth Ficocelli reveals her personal experiences of living the challenges of her Catholic faith. Her peace and joy come in meeting these challenges by embracing the cross though the grace of prayer and the sacraments, as well as following the example of newfound friends, her favorite saints. This book will help anyone who also experiences challenges in life through the assistance of some wonderful friends!"
—Mother Mary Assumpta Long, 
Prioress General, 
Dominican Sisters of Mary, Mother of the Eucharist
"Tender, honest, introspective, and deeply personal, this book provides beautiful witness to the loveliness and wonder of the feminine genius! Elizabeth Ficocelli, writing from the insightful perspective of a convert to Catholicism who seeks to understand and unpack the mysteries of her own spiritual journey, reminds us in this gem of a book that we should all seek to acquire friendship with the saints and grow in the theological virtues. I highly recommend this book!"
—Rev. Donald Calloway, M.I.C.,
author of Under the Mantle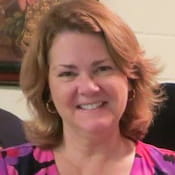 "Thérèse, Faustina, and Bernadette is more than a simple recounting of the lives of three spiritual giants. In this book, noted author and speaker Elizabeth Ficocelli shares how the companionship of her 'journey partners' has profoundly influenced her. For those of us endeavoring daily along the path to heaven, Ficocelli has unveiled some of the major pieces we need in assembling our own spiritual puzzles. An enlightening read!"
—Lisa M. Hendey, author of A Book of Saints for Catholic Moms
"In Thérèse, Faustina, and Bernadette, Elizabeth Ficocelli openly shares the special companions she discovered along her own spiritual journey in the hope of aiding others."
—Donna-Marie Cooper O'Boyle, 
author of Rooted in Love
"Read it! Woman to woman, page to page, this book jumps out and brings holy saints to life as the personal, trustworthy friends they truly are—friends who show us the way they know well to the place we want to go—Heaven!"
—Marlene Watkins, 
President and Founding Administrator, 
Our Lady of Lourdes Hospitality, 
North American Volunteers
"As a young girl, Elizabeth Ficocelli discovered a religious medal trampled in the dirt and tucked it away in her treasure box. Little did she know that medal would be the key to discovering her true feminine self. This is not just another saint book on virtue, my friends. Any woman who has ever struggled to find her place in the world will identify with Ficocelli's powerful story of faith, love, and hope as she invites us to encounter three spiritual 'big sisters' and come to know them as trusted friends."
—Heidi Hess Saxton, blogger at A Rosary on My GPS
"Prepare yourself. You're about to meet three women who are remarkable and accessible. Ficocelli bares her heart, shares her life, and weaves in three of the great women saints of the last one hundred years. You'll learn, you'll laugh, and you'll walk away changed—with three new friends."
—Sarah Reinhard, 
author of A Catholic Mother's Companion to Pregnancy
"Author Elizabeth Ficocelli's newest title is a beautiful, important, and timely reminder that we are all on journeys that begin here on earth and end when we take up residence in our heavenly homes. If you've never considered the ways in which friendships can be developed with the saints, Ficocelli's work subtly encourages you to do so—and gently reminds you that there will be eternal rewards!"
—Cheryl Dickow,
 President of Bezalel Books
"Elizabeth Ficocelli shares her journey of once wearing pinstripe suits and competing against men to coming to understand that such endeavors rob women of their own true feminine gifts. Women are all about relationships—with family, friends, coworkers, and God. Through this book, Ficocelli not only introduces us to three of her beloved girlfriends, she shares them with us in a beautifully personal way."
—Patti Armstrong, author of Dear God, I Don't Get It
"Elizabeth Ficocelli's books always engage the reader at once and throughout; this one is no exception. Here Ficocelli relates her own coming-of-age story of adult conversion and the vital, active help she's received along the way from Thérèse, Faustina, and Bernadette. She affirms the reality of the communion of saints and how eager they are to share their graces with us. This is classic Ficocelli—clear, straightforward, and thought provoking."
—Susan Heybour O'Keefe,
 author of What Does a Priest Do? What Does a Nun Do?
5/1/2014 4:00:00 AM