Now Featured in the Patheos Book Club
The Cross and Gendercide
A Theological Response to Global Violence Against Women and Girls
By Elizabeth Gerhardt
About the Book
Violence against women and girls is a human rights epidemic that affects millions of lives around the world. While many Christians are addressing this crisis through education, advocacy and philanthropic support, there has been a reluctance to name gendercide as a theological and confessional issue, a matter that strikes at the very essence of the Christian faith.
In The Cross and Gendercide, Elizabeth Gerhardt draws on Luther's "theology of the cross" to provide a theological basis for naming and responding to the grave sin of global gendercide. She lifts up the work and witness of Dietrich Bonhoeffer as an especially powerful resource for mobilizing the church today toward political action and social engagement. From the perspective of Christ's cross, the church must raise a prophetic voice against systemic violence and speak up for the myriad women and girls who are invisible and voiceless in the world today.
Contents
Acknowledgments
Abbreviations
1 A Point of Departure: The Cross and Global Violence Against Women and Girls
2 The Numbers and the Stories: The Extent of the Violence
3 A Short History: The Social, Religious and Political Roots of Violence Against Women and Girls

4 The Cross and the Promise: God for Us
5 Dietrich Bonhoeffer's Confession and Resistance: A Model for a Church Response to Gendercide
6 Creative Theological Reflection and Activism: Working to End Gendercide
Bibliography
Subject Index
About the Author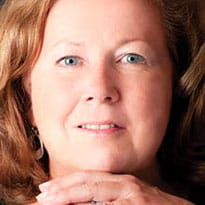 Elizabeth Gerhardt (ThD, Boston University) is professor of theology and social ethics at Northeastern Seminary, Rochester, New York, and adjunct professor in the department of religion and humanities at Roberts Wesleyan College, Rochester.
5/16/2014 4:00:00 AM