Now Featured at the Patheos Book Club
The Sacred Search
What If It's Not About Who You Marry, But Why?
By Gary Thomas
The author of Sacred Marriage reminds singles that if they don't know why to marry, they won't know who to marry.
In The Sacred Search, Gary Thomas challenges readers to think beyond finding a "soul mate" and to look for a "sole mate" -- someone who will walk with them on their spiritual journey. Turning conventional dating wisdom upside-down, Thomas asks: What if there's no such thing as "the one" --there's something even better in God's plan? What if being "in love" isn't a good enough reason to get married? What if God designed marriage to make us holy rather than happy?
The Sacred Search casts a vision for building a relationship around a shared spiritual mission -- and making a marriage with eternity at its heart.
About the Author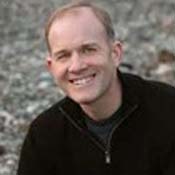 Gary Thomas is a bestselling author and international speaker whose ministry brings people closer to Christ and closer to others. He unites the study of Scripture, church history, and the Christian classics to foster spiritual growth and deeper relationships within the Christian community.
Gary's books have been translated into more than a dozen languages and won numerous awards. His writings have established him as a thought-leader in the areas of marriage, parenting, and spiritual formation. His titles include the following:
Pure Pleasure (Latest release)
Holy Available
Sacred Influence
Devotions for a Sacred Marriage (Gold Medallion Award finalist)
Devotions for Sacred Parenting
Sacred Parenting
Authentic Faith (Winner of the 2003 Gold Medallion Award)
Sacred Marriage (Over 350,000 copies sold)
The Glorious Pursuit
Sacred Pathways (World Magazine's Top 10 book of 1996)
Seeking the Face of God
Church leaders and pastors appreciate Gary's ability to challenge and encourage the spiritual depth of an audience. He has spoken at conferences, retreats, and college campuses in 48 states and six countries, including appearances at the Focus on the Family National Marriage Simulcast, the Gaithers' Praise Gathering, and several National Pastor's Conventions.
Gary has also brought thousands of married couples closer together through his popular Sacred Marriage seminars.
As a prolific writer, Gary has had over 150 articles published in major magazines, such as Christianity Today, Decision, Moody, Marriage Partnership, New Man, World, Charisma, and Discipleship Journal. In addition, he is a regular columnist for Boundless.org, and writes the monthly back page column for Focus on the Family Canada magazine. His message has also been featured on national radio and television programs, such as Family Life Today and Focus on the Family.
Gary is a lifelong advocate of using the Christian classics to bring people closer to Christ. His formal education includes graduating cum laude with a Bachelor of Arts degree in English literature from Western Washington University. In addition, he holds a Master's degree with a concentration in systematic theology from Regent College in Vancouver, B.C., where he studied under Dr. J.I. Packer. In 2006, he was awarded an honorary Doctor of Divinity degree from Western Seminary in Portland, Oregon.
Gary is an avid runner who has completed eight marathons, including Boston. He is married, has three children, and lives in Houston, TX where he is a Writer in Residence at Second Baptist Church.
1/1/2013 5:00:00 AM