Now Featured in the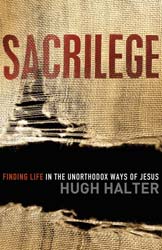 Patheos Book Club
Sacrilege
Finding Life in the Unorthodox Ways of Jesus
By Hugh Halter
ABOUT THE BOOK
What does it really mean to be like Jesus?
It is safe to say most Christians do not live like Jesus did, have the same influence on people he had, or draw even the slightest curiosity from the onlooking world. Jesus's ability to attract people and win their hearts was directly related to how he challenged their assumptions about religion. He not only gave them a unique, personal way to follow him but also showed them how to participate in his mission.
Sacrilege exposes the patterns of thinking that have held the church hostage for years and inspires you to rethink the way you understand Scripture, family, spiritual formation, conversion, church, sin, and more. Your faith may never be the same. And that's a good thing.
ABOUT THE AUTHOR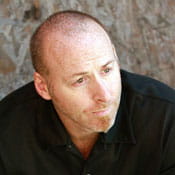 Hugh Halter is a church planter, pastor, consultant, and missionary to the US. He is the national director of Missio and is the lead architect of Adullam, a congregational network of missional communities in Denver, Colorado.
He speaks extensively across the country encouraging and equipping pastors in incarnational ministry and missional leadership.
Hugh lives in Denver with his wife Cheryl and his two daughters Alli and McKenna who are heading off to college soon. After 25 years of living at home, their son Ryan who has struggled with epilepsy since birth, now lives in Beverly Farms, an assisted living center in Illinois for adults with disabilities. He now enjoys making key chains, taking college courses, riding horses and according to Hugh, checking out the ladies.
3/16/2012 4:00:00 AM