Now Featured in the Patheos Book Club
Sacrilege
Finding Life in the Unorthodox Ways of Jesus
By Hugh Halter
What does it really mean to be like Jesus?
Sacrilege exposes the patterns of thinking that have held the church hostage for years and inspires you to rethink the way you understand Scripture, family, spiritual formation, conversion, church, sin, and more. Your faith may never be the same. And that's a good thing.
REVIEWS/ENDORSEMENTS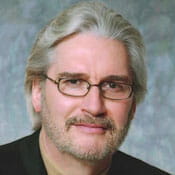 "Hugh Halter has written a carefully constructed theological Molotov cocktail which explodes false myths while it fires up the Christian imagination for truth, beauty, and goodness."—Leonard Sweet, bestselling author and professor at Drew University and George Fox University
"Sacrilege is a refreshing book for those of us who want to know Jesus and who want to make Jesus known. Hugh Halter lives this out himself and in this book shares with us how to remove the barriers of religion and let people meet Jesus in us. Sacrilege is a handbook for living not just a missional life but a truly incarnational life. I recommend this book for every Christ follower."—Dave Ferguson, lead pastor, Community Christian Church; spiritual entrepreneur, NewThing
"I can't say anything as clever or thought-provoking as this book that I'm trying to endorse. All I can say is that Hugh, in his fabulously engaging way, accomplishes the release of Christian theology from its church-centric focus back onto the streets—where it got its start and where it belongs. It's like opening a window in a musty room to let in some fresh air."—Reggie McNeal, missional leadership specialist, The Leadership Network
"This book is Hugh Halter the man: irreligious, forthright, honest, fun, insightful, creative, adventurous, and compassionate. And so it is an insightful, practical, missional guide to the sacrilegious life of those who want to follow Jesus in the way he wants to be followed—sacrilegiously."—from the foreword by Alan Hirsch, author or coauthor of various books including Untamed, Right Here Right Now, and The Faith of Leap
"Yet again, Hugh tips the sacred cows that need tipping and ruffles the feathers that need ruffling. This isn't done through hyperbole or distortion but a genuine examination of Jesus' life. Some will decide this is a controversial book, but in fact, Jesus was a controversial Savior. This is an honest retelling of Jesus' unruly story with a simple call to be like him in a world where most prefer their cows untipped and their feathers unruffled."—Jen Hatmaker, speaker and author of 9 books including Interrupted and Seven
"In Sacrilege, Hugh Halter attacks our spiritual sensibilities with a jarringly honest appraisal of the church. Halter is a missional apostle cut out of the same cloth as Saint Patrick. He is wild about Jesus, bullish about Outsiders, and, despite numerous misgivings,still willing to stay connected with the church."—Jim Henderson, cofounder of Off the Map, author of Jim and Casper Go To Church and coauthor of The Outsider Interviews
"I know Hugh Halter. He is a nonconformist, a dissenter, an iconoclast, and a rabble-rouser. He's also a deeply compassionate man who has opened his home, his life, and his heart to the lost, the lonely, the disillusioned, and the infuriated. Here is a book about the sacrilegious Jesus written by a humble man who knows him, really knows him, and who has sought to emulate his work in our broken world. He must be listened to."—Michael Frost, author of The Road to Missional; coauthor of The Faith of Leap and ReJesus
"I love Hugh Halter's sense of adventure and living in the moment. That is exactly what Sacrilege is about—living in the moment, following Jesus, letting your relationship with Jesus push the boundaries out. Hugh is not an ivory tower writer but a trekker out on the range that goes from descending into the hot, sweaty, dense jungle to climbing high in the dry cold to summit mountains. It's time to shake up our notions about what a disciple is and what it really means to follow Jesus. Hugh is one of the few who does just that."—Bob Roberts, pastor and author of Transformation and Glocalization
"Every once in a while someone comes along who seems to speak your personal language. They give words to things you have struggled to articulate yourself. My friend Hugh Halter is one of those people, and Sacrilege is one of those books that makes you want to read one more chapter though the clock says it's time to go to bed. If you think you have heard all that Hugh has to say to the body of Christ, you are wrong. This is another gutsy and entertaining book by a genuine Jesus guy."—Lance Ford, author, Right Here, Right Now
3/16/2012 4:00:00 AM