Now Featured in the Patheos Book Club
Unseen
Angels, Satan, Heaven, Hell, and Winning the Battle for Eternity
By Jack Graham
When Dr. Jack Graham was twenty years old, he got the phone call no one wants to receive. His father had been ruthlessly attacked, and it became clear to young Jack that invisible forces of evil were involved. He realized he needed to take the spiritual world more seriously, because the real battles we face in life are between the powers of good and evil...literally the armies of heaven and hell.
Through compelling stories, practical guidance, and biblical truth, Dr. Graham challenges popular opinions and persistent folklore about heaven and hell, good and evil, angels and Satan. You will come away from this book enlightened about the supernatural world and encouraged that God can provide protection, provision, and power for whatever lies ahead.
Each chapter includes questions for group discussion or individual reflection. Free online small-group curriculum is also available.
About the Author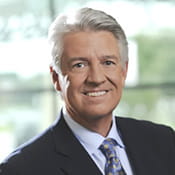 Dr. Jack Graham is the pastor of Prestonwood Baptist Church, one of the nation's largest, most dynamic congregations. He can be seen and heard across the country and throughout the world via PowerPoint Ministries, broadcast weekly on TBN, Daystar TV, and hundreds of radio stations around the country. 

Dr. Graham has a master of divinity degree with honors and a doctor of ministry degree from Southwestern Baptist Theological Seminary. He and his wife, Deb, live in Frisco, Texas, and have three grown children. Learn more at www.jackgraham.org.
9/1/2013 4:00:00 AM