Now Featured at the Patheos Book Club
Taste and See
Experiencing the Stories of Advent and Christmas
By Jan Johnson
About the Book
Step inside the Christmas story.
Jan Johnson invites you to use your imagination and become part of the events surrounding the birth of Jesus. "Taste and see" -- live inside the story for a while, exploring it from the perspectives of its central figures.
Taste & See features
Scripture readings
Vivid cultural and historical details that make the Bible stories come alive
Guidance for using your imagination to enter the story
Four Sunday sessions that require no advance preparation by participants
A bonus session to use after Christmas
A Leader's Guide and a Guide for Families
A unique combination of Bible study and experiential learning.
About the Author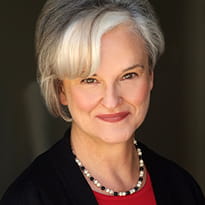 Jan Johnson is a writer, speaker, and spiritual director with degrees in Christian education and spirituality. She is the author of 17 books, including
Enjoying the Presence of God, When the Soul Listens, Savoring God's Word, and many magazine articles.
She is also a frequent retreat and conference speaker.
For more information about her writings and speaking engagements, see: www.janjohnson.org.
10/16/2014 4:00:00 AM