Now Featured at the Patheos Book Club
Love Will Steer Me True
A Mother and Daughter's Conversations on Life, Love, and God
By Jane and Ellen Knuth
About the Book
When Ellen Knuth, a recent college graduate, decided to take a teaching job that sent her across the world to a remote part of Japan, her mother Jane first felt the palpitations of worry. The closest Christian church was two hours by bullet train, and Jane couldn't be sure what kind of spiritual support her daughter would have available. Ellen, about to embark on a momentous experience, was more concerned about navigating cultural differences and handling her first classroom than the Mass schedule of far-flung churches.
Thus a mother and daughter begin a cross-continental, winding journey in learning to relate to one another and their personal faith through the different lenses of their lives. With each section written individually, Jane and Ellen separately tackle their own perspectives on faith, family, and their place in the world. Somehow, they must find a path that allows Jane to let go of her spiritual plans for Ellen, and Ellen to let God find her wherever she is.
Delightfully conversational and inviting, Love Will Steer Me True shows how a mother and daughter swerve and weave their way into a new understanding of themselves, of their familial relationship, and of their faith. Laugh, learn, and wonder along with Jane and Ellen as they begin to tackle their new realities.
About the Authors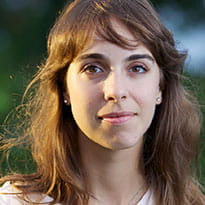 Ellen Knuth recently returned to the USA after 5 years in Japan. Having already been an English teacher, a singer in a rock band, a dairy princess, a MC, and a newspaper columnist, Ellen now works as a university relations manager for a study and intern abroad company. Settled (for now) in Clinton Twp, MI, she travels extensively, writes occasionally, and sings constantly.

Jane Knuth has been volunteering at the St. Vincent de Paul thrift store in Kalamazoo, Michigan, for the last 15 years. She is also an eighth-grade math teacher. Jane and her husband, Dean, live in Portage, Michigan.
10/31/2014 4:00:00 AM