Now Featured in the Patheos Book Club
The History of New Thought:
From Mind Cure to Positive Thinking and the Prosperity Gospel
By John S. Haller, Jr.
Anything is yours, if you only want it hard enough. Just think of it. ANYTHING. Try it. Try it in earnest, and you will succeed. It is the operation of a mighty law.
Does that sound like something from the latest spin-off of The Secret? In fact, those words were written in 1900 by William Walter Atkinson, the man who authored the first book on the "Law of Attraction."
Atkinson was only one of the many and varied personalities that make up the movement known as New Thought. Composed of healers, priests, psychologists, and ordinary people from all levels of society, the proponents of New Thought have one thing in common: a belief in the power of the mind. In The History of New Thought, Haller examines the very beginnings of the movement, its early influences (including Swedish seer Emanuel Swedenborg), and how its initial emphasis on healing disease morphed into a vision of the mind's ability to bring us whatever we desire.
While most histories of New Thought tend to focus on formal church organizations, Haller reveals the much broader impact that New Thought has had on American culture. Bestselling authors from the late nineteenth century and onward sold books in the millions of copies that were eagerly read and quoted by powerful politicians and wealthy industrialists. The idea that thoughts could become reality is so embedded in American culture that we tell each other to "be positive" without ever questioning why. New Thought has become our thought.
Anyone interested in psychology, popular culture, or history will be fascinated by this exploration of a little-known facet of modern culture.
Table of Contents
Foreword
Acknowledgements
Introduction
Chapter 1—New Beginnings
Chapter 2—Christ Science
Chapter 3—Competing Science
Chapter 4—Metropolitan Religions
Chapter 5—The Psychologies of Healthy-Mindedness
Chapter 6—Evolution's Divine Plan
Chapter 7—The Marketplace of Healing
Chapter 8—The Prophet Margin
Chapter 9—Dream Weavers and Money Changers
Chapter 10—A Retrospective
Appendix A: New Thought Denominations, Centers, and Institutes
Appendix B: Sampling of New Thought Authors
Notes
Bibliography
Index
About the Author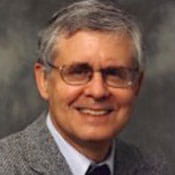 John S. Haller, Jr. is an emeritus professor of history and medical humanities at Southern Illinois University Carbondale. He has written more than a dozen books on subjects ranging from race to sexuality and the history of medicine. His most recent books include The History of American Homeopathy and Swedenborg, Mesmer, and the Mind/Body Connection. He is former editor of Caduceus: A Humanities Journal for Medicine and the Health Sciences and, until his retirement in 2008, served for eighteen years as vice president for academic affairs for Southern Illinois University. He lives in Carbondale, Illinois.
11/1/2012 4:00:00 AM