Now Featured at the Patheos Book Club
Atchison Blue
A Search for Silence, a Spiritual Home, and a Living Faith
By Judith Valente
In this meditative spiritual memoir, Judith Valente, celebrated PBS religion journalist and celebrated poet, invites readers along on her transformative pilgrimages to Mount St. Scholastica monastery in Atchison, Kansas. The Benedictine sisters who invited Valente presented her with a view of monastic life and wisdom that brought spiritual healing to her fast-paced life—and promises to do the same for her readers.
The first time Judith Valente arrived at Mount St. Scholastica monastery, she came prepared to teach a course on poetry and the soul. Instead, she found herself the student, taking lessons from the Benedictine sisters in the healing nature of silence, how to cultivate habits of mindful living, and the freeing reality that conversion is a lifelong process.
With the heart of a poet and the eye of a journalist, Valente tells how her many visits and interviews with the Benedictine sisters forced her to confront aspects of her own life that needed healing—a journey that will invite readers to healing of their own. A beautiful and heartfelt work that crosses The Cloister Walk with Tuesdays with Morrie, Atchison Blue will resonate with readers of Thomas Merton, Henri Nouwen, Mary Gordon, and Anne Lamott.
About the Author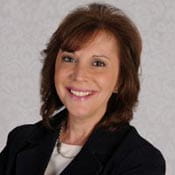 Judith Valente covers the religion beat for PBS-TV's national program Religion & Ethics NewsWeekly. Her reports have also appeared on The News Hour on PBS and on Chicago Public Radio and National Public Radio. She has worked as a news producer for WTTW/Chicago and is a former staff writer of The Washington Post and The Wall Street Journal, where in 1992, she was a finalist for the Pulitzer Prize in in the feature writing category. She has won nine broadcast awards and was twice nominated for an Emmy.
Valente is a speaker, retreat leader, and the author of two collections of poetry. In 2004, she won the Aldrich Poetry Prize, which was judged by Pulitzer Prize-winning poet Mary Oliver. She is co-editor of the anthology Twenty Poems to Nourish Your Soul. She has been a frequent guest on WTTW's weekly program 30 Good Minutes to talk about monastic wisdom for the modern world. She recently became a Benedictine Oblate. Valente and her husband Judge Charles Reynard live in Chicago and Normal, IL.
Visit Valente's website: http://www.judithvalente.com/
9/16/2013 4:00:00 AM