Now Featured in the Patheos Book Club
Seven Glorious Days
A Scientist Retells the Genesis Creation Story
By Karl W. Giberson
What would the biblical creation story look like if it was written today? Is it possible to view modern scientific explanations as "creation stories"?
Using biblical imagery and vivid metaphors, popular author and leading science-and-religion scholar Karl Giberson recasts the Genesis creation story within the framework of the latest ideas from modern science. Seven Glorious Days takes the reader on a grand ride through the history of the universe from the Big Bang, to the origin of stars and planets, to the appearance of living creatures bearing the image of God.
The narrative is accessible, lively and faith-affirming. Readers worried about the tension between science and religion will welcome their harmonious convergence in this timely and provocative book.
What People Are Saying about Seven Glorious Days
"A deeply inspiring overview of the grand epic of cosmic, biological, and cultural evolution written for Christians and grounded in scientific revelation. Bravo!"
—Michael Dowd, author, Thank God for Evolution
About the Author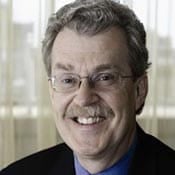 Karl W. Giberson, Ph.D, is a leading voice in America's creation-evolution controversy and the author or coauthor of four books on science and religion, including Oracles of Science: Celebrity Scientists Versus God and Religion (with Mariano Artigas), Species of Origins: America's Search for a Creation Story (with Donald Yerxa) and Saving Darwin: How to Be a Christian and Believe in Evolution, which was included in the Washington Post's "Best Books of 2008" list.
Giberson serves as professor of physics at Eastern Nazarene College, directs the Forum on Faith and Science at Gordon College, and is executive vice president of The BioLogos Foundation, which he helped launch. He has published more than 150 articles, reviews and essays, and he blogs regularly at The Huffington Post.
Read more at Karl Giberson's website and at The BioLogos Foundation.
9/15/2012 4:00:00 AM