Now Featured at the Patheos Book Club
Hope Reborn
How to Become a Christian and Live for Jesus
By Tope Koleoso and Adrian Warnock
About the Book
Everyone is looking for hope and meaning in life. Hope is a powerful reality for which many yearn. Once found, hope renews and revitalizes. It helps people move forward into the purpose for which they have been made.
In Hope Reborn, authors Tope Koleoso and Adrian Warnock share this message of hope for all who have ears to hear. This book is helpful and refreshing for all people, no matter where they may be in their faith journey. To the person new to Christianity, Hope Reborn focuses on the one central message of the Bible and explains it in a clear, succinct way. To the Christian who has drifted away, this book encourages you to come back and find certain hope. To the Christian who has long walked with the Lord, this book can help you to put words to your hope as you explain it to others.
About the Authors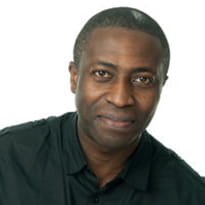 Tope Koleoso is the lead pastor of Jubilee Church London which is a multicultural church with over 70 nationalities represented across three sites in Enfield, Wood Green, and Ilford. He is also involved in planting and supporting other churches internationally, and is a Christian conference speaker.
Tope's sermons are available to watch free online at jubileechurchlondon.org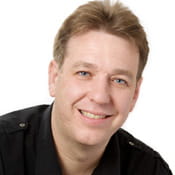 Adrian Warnock serves on Jubilee's leadership team, and runs a well-known Christian blog at adrianwarnock.com. He is also the author of Raised With Christ — How The Resurrection Changes Everything, published by Crossway. He is a medical doctor by training, and currently works in medical research.
You can connect with the authors on Twitter @topekoleoso and @adrianwarnock
Email correspondence should be addressed to tope@jubileechurchlondon.org or adrian@adrianwarnock.com
9/30/2014 4:00:00 AM