Now Featured in the Patheos Book Club
C. S. Lewis at War
The Dramatic Story Behind Mere Christianity
By C. S. Lewis; Screenplay by Paul McCusker
About the CD
Mere Christianity by C. S. Lewis is widely considered one of the greatest Christian books of the twentieth century. What most people don't realize is that it was first created as a series of radio broadcasts that came about due to the conflict and adversity faced by Britain during World War II.
C. S. Lewis at War is a powerful and entertaining radio theatre–style audio drama on CD that brings to life this amazing period in Lewis's life. It provides a rare insight into Lewis's life, friends, and family, illuminating a time of personal difficulty that also brought forth some of his most influential works: The Screwtape Letters, The Problem of Pain, and Mere Christianity. Recorded in London and written by Paul McCusker, the script comes alive with a full cast of award-winning British voice actors, cinematic sound effects, and an original score.
The story begins when England was at war with Germany. Injury and death impacted everyone. Day-to-day living was immensely difficult. Children were evacuated from London and sent to other parts of the country (Lewis himself took in a few). It was a time of strain, heartbreak, and weariness. A visionary in the BBC's religious department—James Welch—passionately believed Christianity should be meaningful and relevant to the British people in this hour of need. Looking for new and diverse ways to present programs that explored Christian ideas, he contacted Oxford tutor, lecturer, and writer C. S. Lewis. Reluctant at first, Lewis finally agreed to make a case for a "moral law," drawn from common human experience that he believed was essential as a foundation for faith in Christ. He presented his thoughts in a series of Broadcast Talks that were later gathered together and published as Mere Christianity.
This behind-the-scenes drama powerfully integrates the ideas Lewis explored in Mere Christianity with the very real influence that comes from living out a Christian life in a period of trauma, proclaiming the reasons to trust God even when the world screams otherwise.
In addition to the three-hour Radio Theatre production, C. S. Lewis at War includes a complete and unabridged dramatic reading of Mere Christianity—capturing the clarity, intelligence, and wit of the original classic. This provides listeners with a full ten hours of audio entertainment on 8 CDs.
Radio Theatre productions from Focus on the Family are more than just audio storytelling. They are full dramatic productions with award-winning scripts, renowned actors, original music, and cinematic sound—like an audio movie that plays on the biggest screen of all: your imagination. Other best-selling Radio Theatre productions that feature the works of C. S. Lewis include The Chronicles of Narnia and The Screwtape Letters.
About Paul McCusker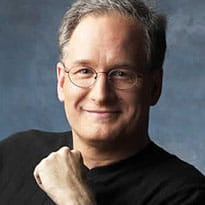 Paul is the creative content director for Focus on the Family. His work includes more than 40 published novels, full-length plays, dramatic sketch collections, and song lyrics. He has dramatized many classics for Focus on the Family Radio Theatre, including A Christmas Carol and Jan Karon's At Home in Mitford.
He also wrote and directed the Peabody Award-winning Bonhoeffer: The Cost of Freedom, and created the highly acclaimed Father Gilbert mystery series.
Paul lives in Colorado Springs with his wife, Elizabeth, and their two children.
3/16/2014 4:00:00 AM