Now Featured in the Patheos Book Club
Sex and the Single Christian Girl
Fighting for Purity in a Rom-Com World
By Marian Jordan Ellis
About the Book
Can purity survive real-world temptation?


"True love waits"—but what exactly are you waiting for? After all, we're constantly bombarded with Hollywood's idea of romance—that sex is no big deal, that everyone is doing it, that it's the only path to a happy ending. Maybe you've even begun to wonder, What am I missing? Is the wait really worth it? 


Marian Jordan Ellis has been there. She knows the pitfalls of giving in to temptation—but also the blessings of God's best found in waiting after she committed herself to Christ and to sexual purity. Now, from one Christian woman to another, she hopes to spare you from the heartache of sexual sin and instead point you toward God's best. Marian offers lots of practical advice, backed by biblical truth, to equip you with the tools to overcome past mistakes and future temptations.

You are cherished. Whether you are happily single, casually dating, or have found "the one," your purity is worth fighting for.
About the Author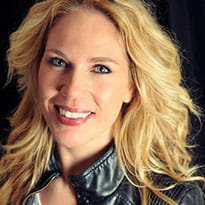 Marian Jordan Ellis holds a master's degree from Southwestern Baptist Theological Seminary and is the founder of Redeemed Girl Ministries. She is the author of Sex and the City Uncovered, Wilderness Skills for Women, The List, Radiant, and The Girlfriend Guidebook.
Marian is a sought-after speaker and has shared her testimony at more than 50 college campuses nationwide through her Girls' Night Out event, and her weekly Bible study podcast reaches thousands of young women. Marian is married and makes her home in San Antonio, Texas. Learn more at www.marianjordan.com.
11/16/2013 5:00:00 AM