Now Featured at the Patheos Book Club
Free
Spending Your Time and Money on What Matters Most
By Mark Scandrette
About the Book
Why does chasing the good life make us feel so bad? We dream big and spend our money and time chasing our dreams-only to find ourselves exhausted, deeply in debt and spiritually empty.
Mark and Lisa Scandrette realized at the beginning of their lives together that what they want, what they need and what they were being told to want didn't sync up. In Free Mark (with a little help from Lisa) shares the secrets of how they bought a home and raised a family debt-free in the most expensive city in the United States-and how they've enjoyed good relationships, good adventures and good food along the way.
Packed with helpful exercises for getting a handle on your money story, and designed for healing and generative money conversations with friends, Free gives you a path to financial freedom and spiritual flourishing that awakens your heart and energizes your soul. Includes access to group study guide and 8 video sessions.
About the Author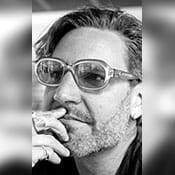 Mark A. Scandrette is the founding director of ReImagine, a spiritual formation center based in San Francisco. He has extensive experience providing leadership in churches and community-based organizations and has been a minister, writer and spiritual teacher for twenty years. Scandrette lectures frequently with the U.S. Center for World Missions, leads retreats and workshops, mentors pastors and leaders and provides life coaching and spiritual direction. He is the author of Soul Graffiti (Jossey-Bass, 2007) and a contributor to several other books.
Contents
Foreward by Richard Rohr
Why We Wrote This Book
How to Use This Book
A Prayer of Abundance
Introduction: Making Space for Life to Grow
1. Name What Matters Most to You
2. Value and Align Your Time
3. Practice Gratitude and Trust
4. Believe You Have Enough by Embracing Voluntary Limits
5. Create a Spending Plan
6. Maximize Your Resources
7. Live Generously and Spend Wisely
Conclusion
Acknowledgments
Learning Contract
Group Study Guide
Self-Evaluation
About the Authors
8/1/2013 4:00:00 AM