Now Featured at the Patheos Book Club
The Social Media Gospel
Sharing the Good News in New Ways
By Meredith Gould
About the Book
From the Foreword
"In many ways, the church is blazing new paths with social media. Now is the time to do a new thing, to proclaim God's word in new and exciting ways. It is good to read about social media; it is good to think about how you're going to move forward. Sooner or later the time will come when you just have to take the plunge. The Social Media Gospel will help you!"
—Rev. David Hansen, @Rev_David
Facebook, Twitter, Pinterest, YouTube, and a growing number of other social media tools can help you build church, deepen faith, and extend your reach in previously unimaginable ways. In this easy-to-understand, step-by-step guide to digital ministry, church communications professional Meredith Gould goes beyond "how to" and explains "why to" engage your parish in the world of social media.
Social media tools make it possible to share conversations and content with the long-time faithful, disaffected millennials, the homebound, and spiritual seekers within and beyond church-the-building.
Inspired by the Gospel and centered on Christ, The Social Media Gospel gently guides you and your church leaders and volunteers through the rapidly changing world of social media, helping you preach the Good News in new ways.
About the Author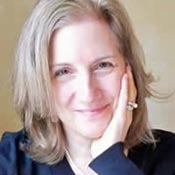 Meredith Gould, PhD, is a digital strategist with well over a decade of hands-on experience with communications at all levels of church across denominations. She's the author of eight books about faith and everyday life. Her book The Word Made Fresh: Communicating Church and Faith Today (Morehouse) helped establish church communication as a vital ministry.
Dr. Gould is the founder and lead moderator of the weekly ecumenical Twitter-based chat about church social media (#chsocm), serves on the External Advisory Board for the Mayo Clinic Center for Social Media, and is nationally known for her passionate advocacy of using these tools wisely and well for ministry.
Learn more at her website: www.meredithgould.com.
7/16/2013 4:00:00 AM