Now Featured at the Patheos Book Club
Reviving the Congregation
Pastoral Leadership in a Changing Context
By Michael W. Foss
About the Book
Pastoral leadership has always been challenging, but clergy and parish leaders today face unprecedented challenges, many of which simply didn't exist a generation ago. The questions of ministry and leadership in the church today range broadly across the financial and the managerial, the spiritual and the interpersonal.
In such a time a wise mentor who can articulate a way forward for others is an immeasurable help. In Reviving the Congregation, Michael W. Foss, bestselling author of Power Surge, steps forward as that mentor.
Bringing decades of experience in congregational life and leadership and a winsome style to the work, Foss offers a compelling introduction to the new context in which we lead, and the personal and congregational strategies that will offer a way forward. Reviving the Congregation is rooted in Foss's own experience, but it is open to all through questions for reflection, space for notes and journaling, and an extended bibliography for further reading.
About the Author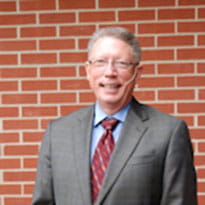 Michael W. Foss is senior pastor of St. Mark Lutheran Church in West Des Moines, Iowa. He is a graduate of Wartburg Theological Seminary. Foss has authored several books for Fortress Press including Power Surge (2000), A Servant's Manual (2002), Real Faith for Real Life (2004), and The Disciple's Joy (2007).
9/16/2014 4:00:00 AM