Now Featured in the Patheos Book Club
Refuse to Do Nothing
Finding Your Power to Abolish Modern-Day Slavery
By Shayne Moore and Kimberly McOwen Yim
Slavery didn't end in 1833, when William Wilberforce's decades-long campaign finally resulted in the Slavery Abolition Act. It didn't end in 1863, when Abraham Lincoln signed the Emancipation Proclamation. It didn't end in 1949, when the United Nations declared trafficking "incompatible with the dignity and worth of the human person." The sad truth is, slavery never ended. It just went underground, where it continues to exploit powerless men, women and children in horrific ways throughout the world.
Now for the good news: you have power.
In Refuse to Do Nothing, "Abolitionist Mamas" Shayne Moore and Kimberly Yim share their stories of coming to terms with the power available to them in their normal, everyday lives to:
illuminate the shadows where those who traffic in people hide
compel corporations to fight slavery in how their products are made
motivate politicians to fight for human dignity
mobilize friends and strangers alike to fight slavery at home and throughout the world.
Slavery doesn't end without a fight. But get to know Shayne and Kimberly and their abolitionist friends, and you'll find the power God grants to all who fight for the powerless, and the joy awaiting those who refuse to do nothing.
About the Authors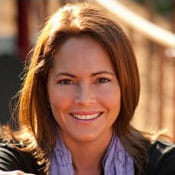 Shayne Moore is co-chair of the board of directors of Growers First, an organization partnering with rural farmers to fight poverty. A member of the World Vision Speakers Bureau, she works closely with World Vision Women of Vision, World Relief, the ONE Campaign and their ONE Moms movement. She is the author of Global Soccer Mom.

Kimberly McOwen Yim is the founder of Abolitionist Mamas in San Clemente, California. She writes and speaks on issues related to human trafficking worldwide.
2/15/2013 5:00:00 AM