Now Featured in the Patheos Book Club
A Land Without Sin: A Novel
By Paula Huston
In 1993 an idealistic American priest disappears in the thick jungles of southern Mexico just as revolutionary forces gather in the region. The church, immersed in trying to negotiate a peaceful solution to the escalating conflict between wealthy landowners and poverty-stricken indigenas, remains strangely silent in the face of his disappearance.
When his sister, Eva Kovic—only thirty-four but already a hardened battlefield photojournalist—finds out what's going on, she flies to Central America to find him. For a cover story, Eva applies for a job assisting a taciturn Mayanist scholar, who, it turns out, is on a secret quest of his own. Together they dodge rebels and belly crawl through Mayan pyramids, learning to trust one another despite their suspicions.
From the great pyramids of Tikal to the graceful palaces of Palenque to the shadowy guerrilla camps of the vast Lacandon, A Land Without Sin is a modern-day journey into the heart of darkness. It is a cinematic mystery grappling with the complexity of family history and relationships, faith amidst brutality, and the diversity of human response to illness, death, and evil.
About the Author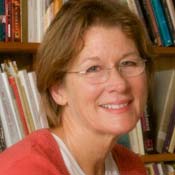 Paula is the author of the critically acclaimed novel Daughters of Song, plus six works of creative nonfiction. Her essays and short fiction have been honored by Best American Short Stories, Best Spiritual Writing, and the National Endowment of the Arts. She currently teaches in Seattle Pacific University's MFA in Creative Writing program.
9/1/2013 4:00:00 AM