Featured in the Patheos Book Club
A Season of Mystery
10 Spiritual Practices for Embracing a Happier Second Half of Life
By Paula Huston
About the Book
In A Season of Mystery, 60-year-old Paula Huston—a grandmother, and also a caretaker for her own mother and for her in-laws—shares with readers a far more fulfilling way to approach how we live and how we think about the second half of life. Each chapter offers a spiritual practice that is particularly suited to nurturing us in ways we would never have recognized in our younger lives.
For example, the practice of "listening" helps us quit superimposing our own take on every situation before we have a chance to hear and see what is truly there; the practice of "delighting" encourages us to notice and be thankful for what is small and seemingly insignificant. Each of the 10 practices serves as an antidote to the classic afflictions of old age, such as close-mindedness, complaining, and fear of change.
A Season of Mystery is not intended to be a selection of self-improvement secrets; the goal of Huston's work is to encourage people in the second half of life to become "ordinary mystics" who are no longer bound by the world's false ideas on aging but instead be freed by God's grace to embrace the riches that come only with growing older.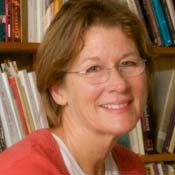 About the Author
Paula Huston, a National Endowment for the Arts Creative Writing Fellow, has published fiction and essays for more than twenty years. She was co-editor and essayist for Signatures of Grace: Catholic Writers on the Sacraments. Her life in a rural setting and travels in the Third World provide the background for The Holy Way.
A Camaldolese Benedictine oblate, Huston is married, has four grown children plus young grandchildren, and lives in rural Arroyo Grande, California.
Visit her website: www.paulahuston.com
12/1/2012 5:00:00 AM