Now Featured in the Patheos Book Club
The Essential Mystics, Poets, Saints, and Sages
A Wisdom Treasury
By Richard Hooper
The Essential Mystics, Poets, Saints, and Sages is a treasury of quotes and passages from the great Sufi mystics, Buddhists, Hindus, Taoists, Jews, and Christians throughout the centuries.
This collection, curated by religious scholar Richard Hooper, stresses the beauty of religious language and mystical experience, including hundreds of entries from world's major religious traditions, the greatest poets, mystics, sages, and saints of all time.
Included are selections from William Blake, Ramakrishna, Rumi, St. John of the Cross, Osho, Tagore, Chuang Tzu, and many more. The selections are given context by the introductory essays by Hooper, which explore the Perennial Philosophy, the nature of the mystical experience, and the way of non-dualism.
The Essential Mystics, Poets, Saints, and Sages is an ideal gift, as well as a source for daily guidance and support, regardless of religious or sectarian affiliations.
About the Author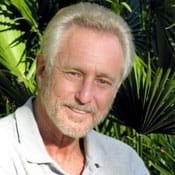 Richard Hooper is a former Lutheran pastor with degrees in both theology and the philosophy of world religions. He has been a nationally syndicated radio commentator on religion, and a columnist for United Press International's web forum: www. ReligionandSpirituality.com, and is the founder of The Sedona Institute for Comparative Theology. His website is www.sanctuarypublications.com.
6/16/2013 4:00:00 AM