Now Featured in the Patheos Book Club
Paul Behaving Badly:
Was the Apostle a Racist, Chauvinist Jerk?
By E. Randolph Richards and Brandon J. O'Brien
About the Book
The apostle Paul was kind of a jerk.
He was arrogant and stubborn. He called his opponents derogatory, racist names. He legitimized slavery and silenced women. He was a moralistic, homophobic killjoy who imposed his narrow religious views on others.
Or was he?
Randolph Richards and Brandon O'Brien explore the complicated persona and teachings of the apostle Paul. Unpacking his personal history and cultural context, they show how Paul both offended Roman perspectives and scandalized Jewish sensibilities. His vision of Christian faith was deeply disturbing to those in his day and remains so in ours.
Paul behaved badly, but not just in the ways we might think. Take another look at Paul and see why this "worst of sinners" dares to say, "Follow my example, as I follow the example of Christ."
About the Authors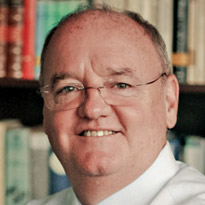 E. Randolph Richards (Ph.D., Southwestern Baptist Theological Seminary) is dean and professor of biblical studies in the School of Ministry at Palm Beach Atlantic University. He is a popular speaker and has authored and coauthored dozens of books and articles including Rediscovering Jesus, Misreading Scripture with Western Eyes, Rediscovering Paul, The Story of Israel, and Paul and First-Century Letter Writing.
Early on in their ministry he and his wife Stacia were appointed as missionaries to east Indonesia, where he taught for eight years at an Indonesian seminary. Missions remain on the hearts of Randy and Stacia. Randy leads mission trips and conducts missionary training workshops and regularly leads tours of the Holy Land, Turkey, Greece and Italy. He has served as interim pastor of numerous churches and is currently a teaching pastor. He and Stacia reside in Palm Beach, Florida.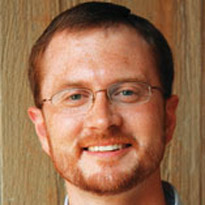 Brandon J. O'Brien (PhD, Trinity Evangelical Divinity School) is assistant professor of Christian theology at Ouachita Baptist University and director of OBU at New Life Church in Conway, Arkansas. He is coauthor, with E. Randolph Richards, of Misreading Scripture with Western Eyes and Paul Behaving Badly, as well as the author of The Strategically Small Church.
A senior editor for Leadership Journal, O'Brien has published in Christianity Today, Relevant, and the Out of Ur blog, and has been interviewed by and quoted in USA Today and other national newspapers.
11/1/2016 4:00:00 AM